Steelers release Ladarius Green, leaving them thin at tight end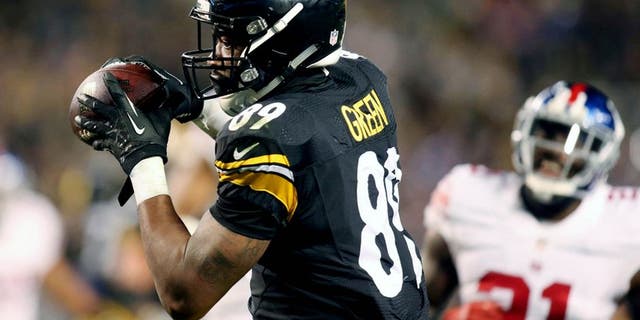 The Pittsburgh Steelers are loaded at all the skill positions except tight end, and the player who was expected to fill that void last season 2016 offseason signing Ladarius Green has been released by the team after failing a physical.
Green signed a four-year contract worth $20 million last offseason after catching a career-high 37 passes for 429 yards in 2016 as the backup to Antonio Gates with the Chargers. The 26-year-old was expected to excel in his first starting role as a replacement for the retiring Heath Miller, but he missed the first eight games of the season with an ankle injury and the final five and the postseason with a concussion.
Charles LeClaire/Charles LeClaire-USA TODAY Sports
Its not clear what injury led to the failed physical designation, but Green also reportedly had concussion issues during his four seasons with the Chargers. He was a weapon in the six games he played in, catching 18 passes for 304 yards, an average of 16.9 yards per catch, but now the Steelers will have to turn back to last years fill-in, Jesse James, as their No. 1 tight end. The team didnt draft a replacement, and James caught only 39 passes for 338 yards in 16 games last season.