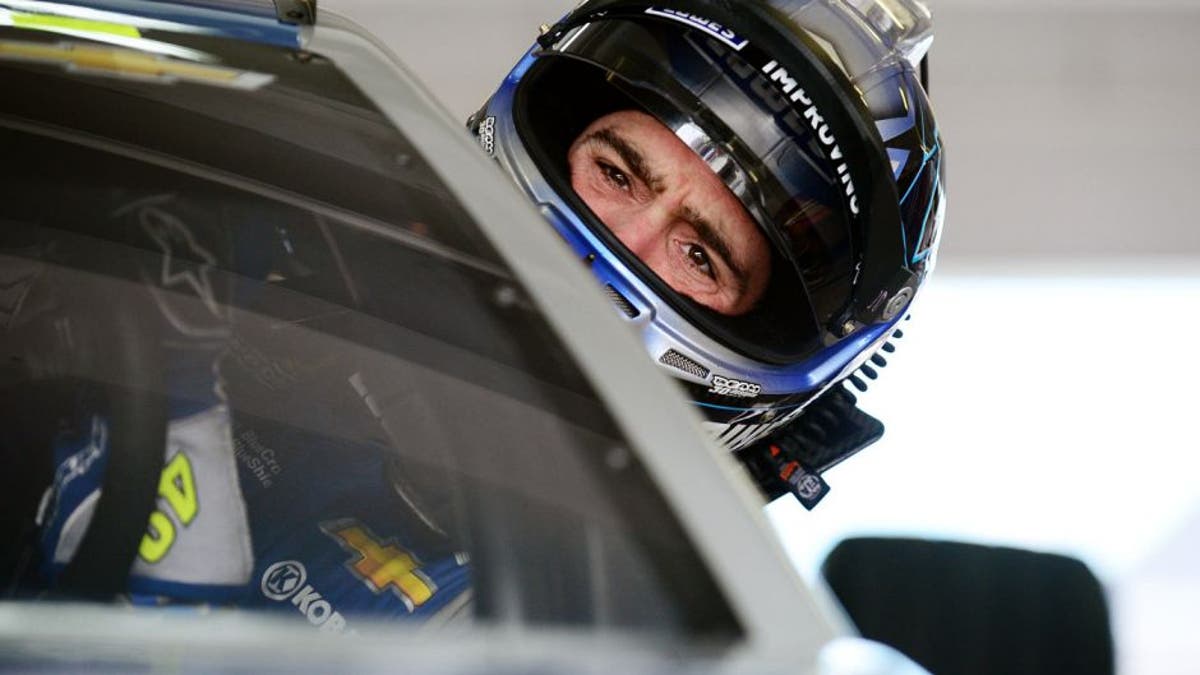 Jimmie Johnson "claimed" the pole for Saturday night's 2016 running of the Sprint Unlimited at Daytona International Speedway, drawing his No. 48 first by the luck of the draw on Friday.
Thanks to his good fortune in the random drawing, Johnson will lead the field to green in Saturday's exhibition race -- which traditionally marks the beginning of a long NASCAR Sprint Cup Series season even though it is a non-points event.
Johnson and his Hendrick Motorsports teammates took to Twitter to express their delight at being able to start from the pole.
Check out the complete starting order for the field here:
1. Jimmie Johnson
2. Brad Keselowski
3. AJ Allmendinger
4. Kyle Larson
5. Ryan Newman
6. Casey Mears
7. Martin Truex Jr.
8. Clint Bowyer
9. Kyle Busch
10 Austin Dillon
11. Ricky Stenhouse Jr.
12. Danica Patrick
13. Matt Kenseth
14. Paul Menard
15. Denny Hamlin
16. Greg Biffle
17. Aric Almirola
18. Brian Vickers
19. Carl Edwards
20. Kasey Kahne
21. Kurt Busch
22. Kevin Harvick
23. Dale Earnhardt Jr.
24. Jamie McMurray
25. Joey Logano