Stamkos steps up with winning goal in Game 1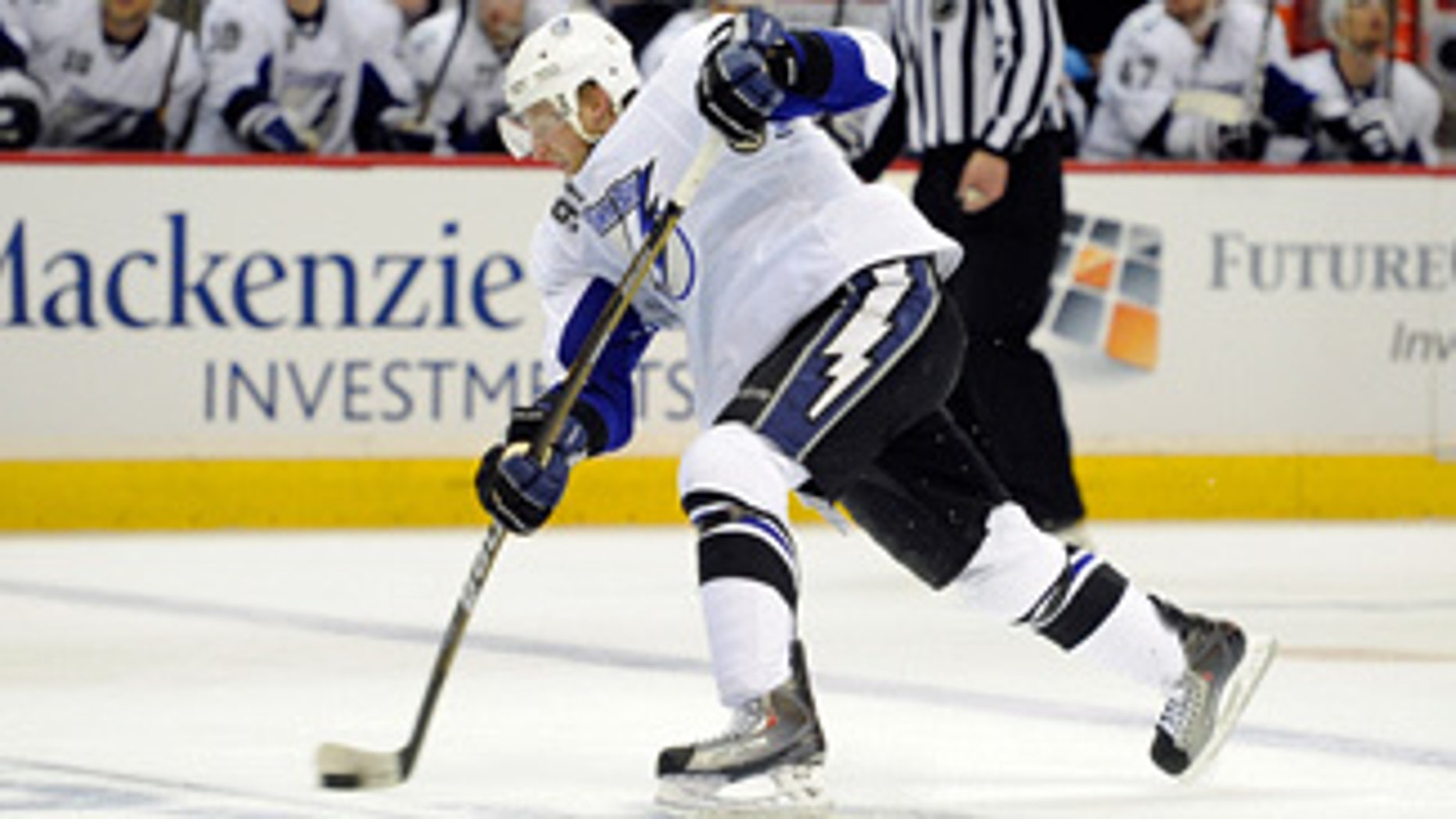 WASHINGTON -- All the talk surrounding this Eastern Conference Semifinal between the Tampa Bay Lightning and Washington Capitals seemed to revolve around how the Bolts could possibly contain their rival's offensive firepower.
On Friday, however, it was the Lightning's superstar forward who came through with the biggest goal of the night.
Steven Stamkos broke a 2-2 tie by scoring on the power play with just 31.6 seconds remaining in the second period and the Bolts shut down the Caps over the final 20 minutes of Game 1 en route to a gritty 4-2 victory at Verizon Center.
Stamkos, who played more than 21 minutes, spoke with reporters after his team grabbed a 1-0 lead in this best-of-seven series.
Q: Is it becoming easier to maintain this calmness you guys seem to be playing with?
A: I don't know if it's easier, but the games are more and more important. It just seems that we're finally figuring out what everyone's role is on the team. We're just paying attention to details. I think that's the biggest difference.
Q: What's going through your mind when you see Simon Gagne go down like that?
A: It's scary. You never want to see a guy on any team – never mind your own team -- go down like that. But as he was going off, he said he was OK. That was reassuring. It was a tough play. No one really saw it; it was kind of in the corner. I'm not sure what happened there, but he said he was OK coming off the ice so that was definitely a positive thing.
Q: How big was your goal at the end of the second period?
A: It was huge. It kind of swung the momentum a little bit right at the end of the period. Those goals are always killers to give up, so we realized the importance of that one. It was a tough game out there. We had 10 forwards when Gags went down. Guys were getting out there every third shift. We really had to play a smart game, and I think we were able to do that.
Q: What does that do to the mindset of the team when you become short one forward?
A: You have to shorten your shifts and be aware, especially when we have that long change (in the second period). We have to make sure we get in their zone and apply some pressure and give our 'D' a chance to change as well. But when you have 11 forwards to start and you lose one, it takes a toll on everyone. But we battled through tonight and I thought -- even with the amount of rest that we did have -- guys looked fresh and were hungry.
Q: Did you guys frustrate them in the third period?
A: I don't know. I think we just did what we've been doing all playoffs. When we get the lead, we obviously want to maintain it and we've been able to do that so far.
But they had a lot of good chances and they've got a lot of firepower on that team. We had a couple of good bounces tonight, Rollie (Dwayne Roloson) made some big saves when he had to, and it was a good team effort.
Follow Brian Compton on Twitter: @BComptonNHL