Spurs reportedly won't match offer sheet for fan favorite Boban Marjanovic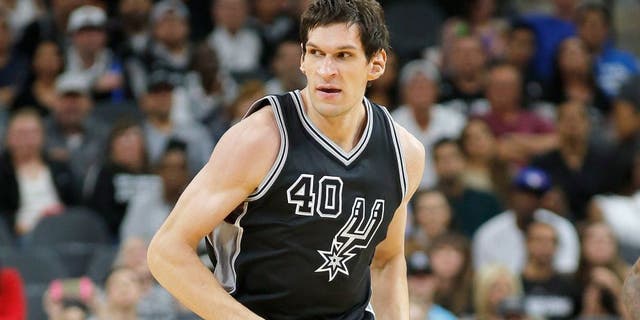 NEWYou can now listen to Fox News articles!
It appears San Antonio Spurs fans won't have one of their favorite players back next season. The Spurs won't match the three-year, $21 million offer sheet the Pistons gave 7-3 center Boban Marjanovic, the Detroit Free Press reported Sunday.
Marjanovic averaged just 5.5 points and 3.6 rebounds in 9.4 minutes in 54 games last season with the Spurs. But it was his incredible size and deft touch around the rim that endeared him to the home crowd.
It is expected that Marjanovic will continue to come off the bench when he suits up with the Pistons, who have one of the best centers in the league in Andre Drummond.
Drummond was very happy to hear the news when the Pistons initially signed Marjanovic to an offer sheet.