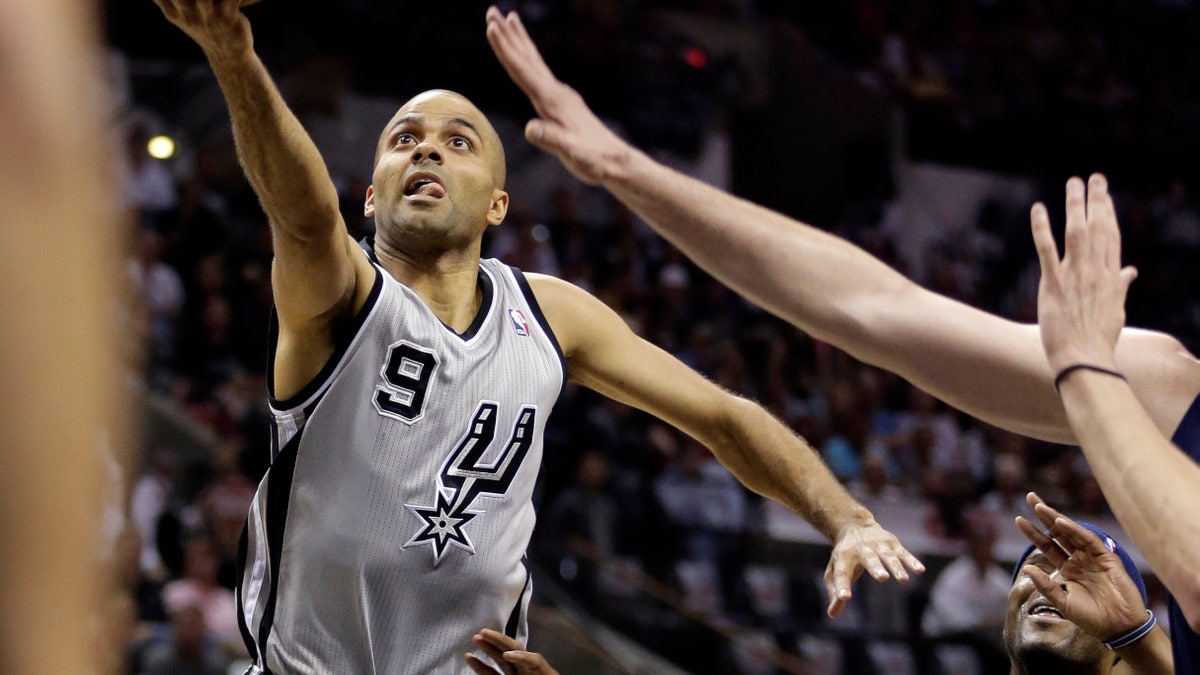 SAN ANTONIO – San Antonio Spurs point guard Tony Parker plans to have an MRI on Thursday on his troublesome left calf, although he doesn't expect to miss any playing time in the Western Conference finals.
Parker says the MRI is "just to make sure" he's improving on schedule from the injury, which limited his effectiveness in the final two games of the Spurs' second-round series against Golden State.
Parker had 15 points and a career-best 18 assists in San Antonio's Game 2 win against Memphis on Tuesday night. The Spurs lead the series 2-0. Game 3 is Saturday night in Memphis.
Parker says his calf feels better and the three-day break between games arrives "at a perfect time for me."