Sprint Cup Series stars reveal the origins of their autograph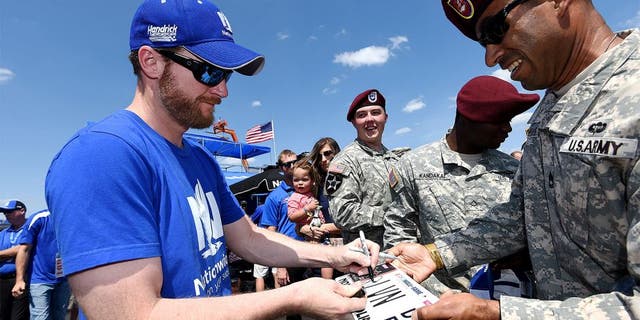 NASCAR fans love to get drivers' autographs.
Visit just about any track on any given weekend, and there will be scores of fans clamoring to connect with their heroes through the stroke of a pen.

But have you ever wondered how your favorite driver developed his own special style of signing his name?
The above video, which originally aired on Wednesday night's edition of "NASCAR Race Hub" on FOX Sports 1, reveals how the now-famous signatures of some of the sport's biggest stars originated.
It seems that several drivers -- including Dale Earnhardt Jr. and Carl Edwards -- have refined the way they sign their name quite a bit since making it to the big time.