Spoiler alert: Jimmie Johnson could upset Chase plans of others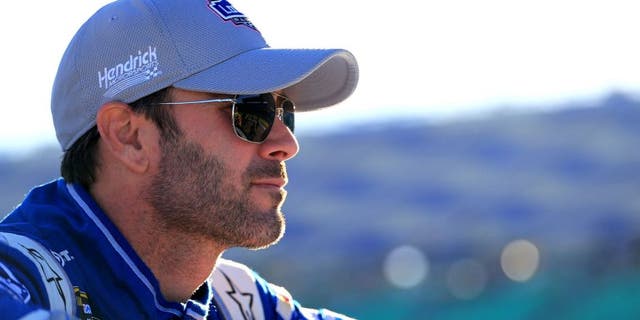 NEWYou can now listen to Fox News articles!
Obviously if you are a Jimmie Johnson fan, you are disappointed that he has already been knocked out of the 2015 Chase for the Sprint Cup.
Johnson's No. 48 Hendrick Motorsports team had some mechanical issues the last couple weeks come up and bite them. That is really unusual for that camp.
The only upside in these closing races for the No. 48 is with the Chase pressure off, they can focus on winning races and get a head start for the 2016 season. With that said, we know the new 2016 rules package will be different from the 2015 version, so it will be tough to gain much of a benefit from that.
Now it does let them do some experimenting in other areas like an engine combination for example. You just never know what an engineer or crew chief might come up with when they know basically they have the freedom to do a little experimenting before season's end.
Any engineer worth his salt will take any data he can get and compare it with what he has entering 2016. If there is anything to be gleaned or help give them some insight to what 2016 is going to require, they are obviously going to work in that direction.
Personally, I really think Jimmie Johnson and crew chief Chad Knaus only have one thing in mind and that's spoiling as many races as they can for those still in the Chase. We're going to a great race track this weekend at Kansas where they won in the spring. To me, what better way to stink up the show than going there and stealing a win Sunday off the board from those 12 remaining Chase drivers.
Trust me, there are four guys on the outside looking in right now, still hopefull of making the next round of the Chase, praying that Jimmie doesn't do just that. Jimmie Johnson can do a lot of damage to the other teams in the Chase and possibly aid his two teammates still in it, Jeff Gordon and Dale Earnhardt Jr., if he has a strong race Sunday.