Sources: Saints agree to terms with former Dolphins punter Brandon Fields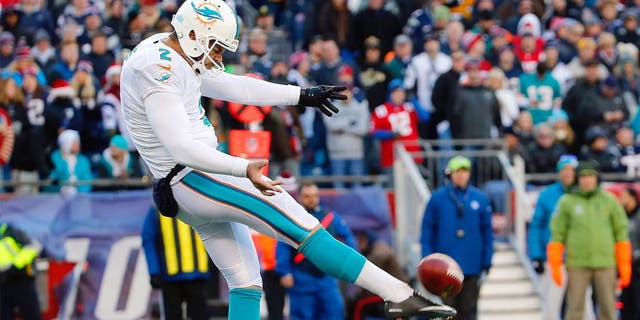 The most prolific punter in Miami Dolphins history has a new team.
Two sources tell FOXSports.com that New Orleans agreed to contract terms Tuesday with Brandon Fields.
Fields will be taking the place of Thomas Morstead, who suffered a leg injury in Sunday night's overtime win over Dallas. Morstead is only expected to miss the next one to two games, a source told FOXSports.com.
Fields, 31, holds Miami's franchise career records for gross (46.8 yards) and net (39.2) average. Fields' gross average ranked fourth all-time in NFL history entering the season. He also was a Pro Bowl selection in 2013.
Fields was beaten out for his Dolphins roster spot by undrafted college free agent Matt Darr.
FOXSports.com first reported the Saints also plan to hold tryouts for kickers this week after Zach Hocker missed a potential game-winning 30-yard field goal in the final seconds of regulation against Dallas.