Some reinforcements are coming for the Raiders' beleaguered secondary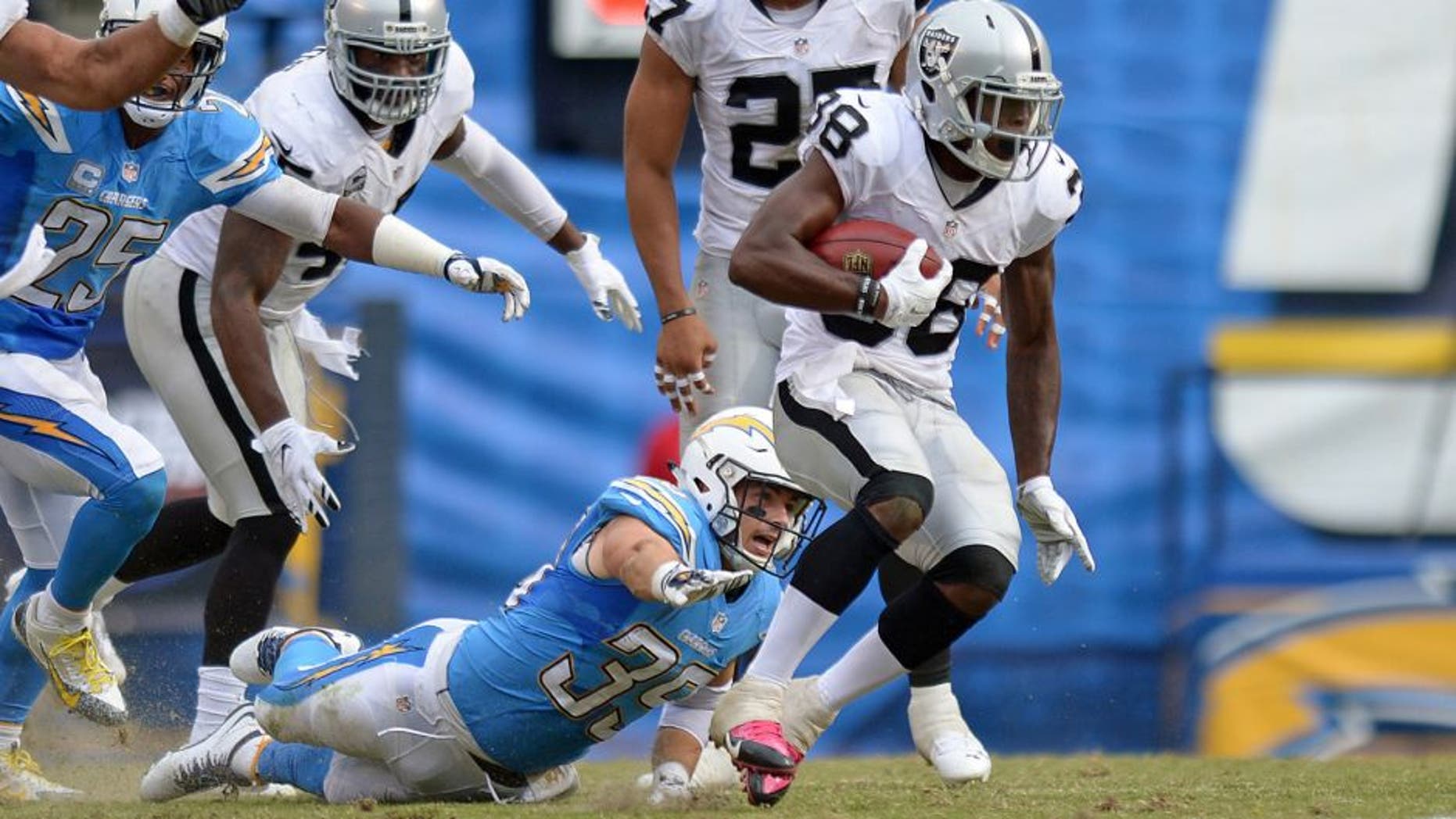 The Raiders are getting some injured coverage guys back. It's about time. Jake Roth USA TODAY Sports
The Raiders desperately needed DBs to prevent another Antonio Brown-like day from happening.
The football gods heard their pleas. Both safety Nate Allen (knee) and cornerback/safety T.J. Carrie (hip, shoulder) returned to practice for the struggling Silver and Black secondary and should be ready for the Vikings this week.
"Nate was playing very well before he went down with the (knee) injury," Del Rio told Tom FitzGerald of the San Francisco Chronicle. "We welcome him back."
Del Rio should feel a little bit encouraged now. The simultaneous return of Allen and Carrie, who moved to safety following the former's injury, gives his defensive depth chart some volume.
That depth will hopefully dissuade more deeps from going deep on the Raiders going forward. And it'll pair Charles Woodson with a cover man on the back end -- who might be able to cover.