SMU officially names Tim Jankovich as Larry Brown's successor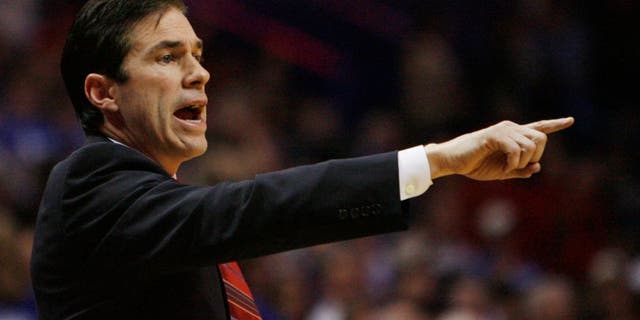 NEWYou can now listen to Fox News articles!
SMU officially named Tim Jankovich as the men's head basketball coach on Monday, three days after Larry Brown suddenly stepped down from the position.
Jankovich has been considered Brown's successor ever since he came to SMU with Brown in 2012 after a five-year tenure as Illinois State's head coach. He coached the Redbirds from 2007-12 and had an overall record of 104-64.
Jankovich, 57, previously served as an assistant coach for Bill Self, at Illinois from 2002-03 and at Kansas from 2003-07.
Last season, Jankovich filled in as SMU's head coach while Brown served a nine-game suspension. He led the Mustangs to a 9-0 record during that stretch. SMU went 25-5 last season but was unable to participate in the NCAA Tournament due to a one-year postseason ban.