Six Points: Redskins vs. Bears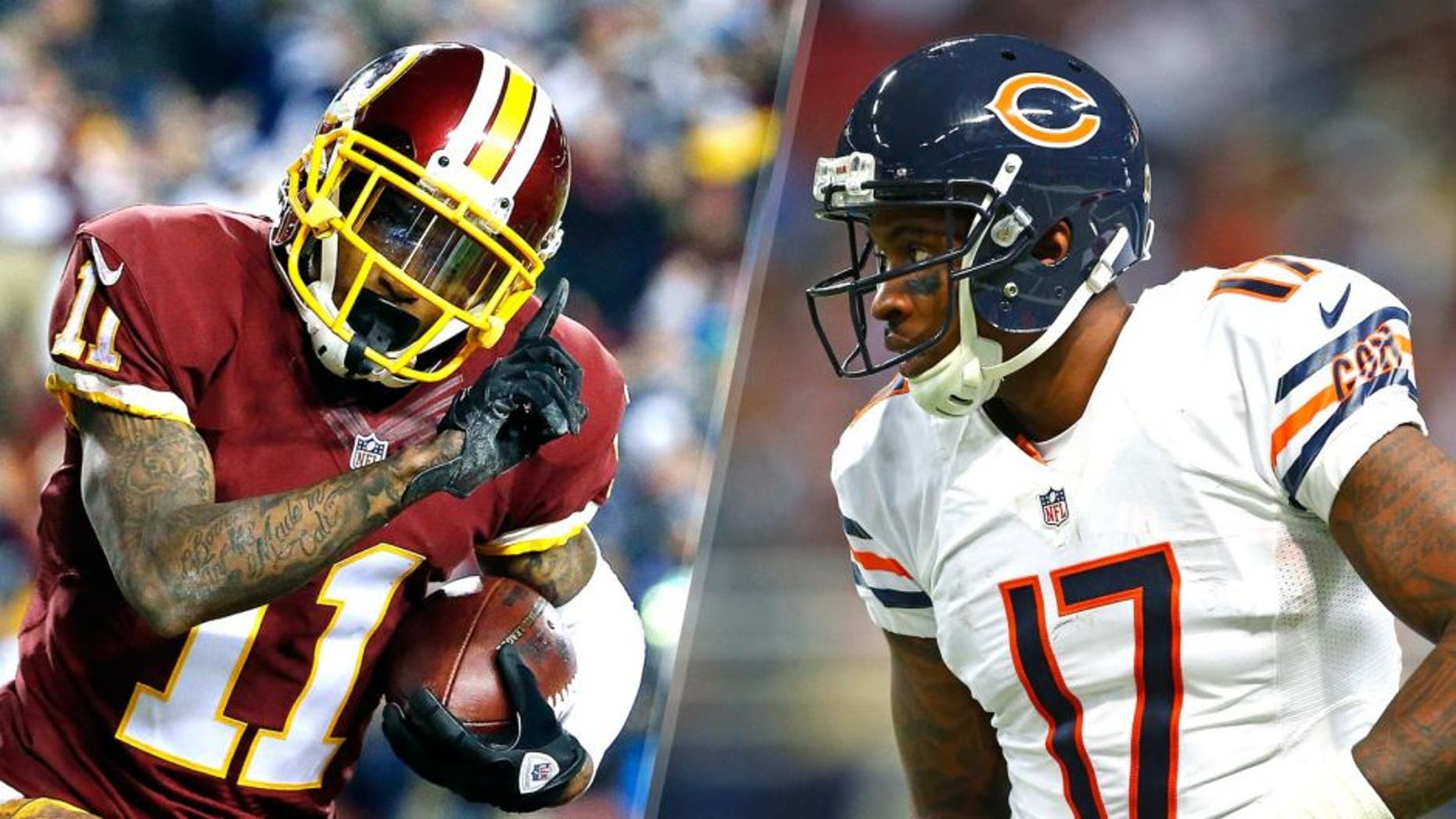 The Washington Redskins (5-7) are trying to pick up a valuable road win in their hunt for an NFC East title, but a tough Chicago Bears (5-7) squad currently stands in their way. The Bears' postseason hopes are all but shot, but this matchup with the Redskins is sure to generate a playoff atmosphere at Soldier Field on Sunday.
Will Washington take a step toward the No. 4 seed in the NFC playoff picture, or will Chicago set them back even further in the race?
Here are three keys to the game for both the Redskins and the Bears.
Can you beat the Crowd's Line? Submit your final score prediction below. Good luck!
REDSKINS
1. Stay aggressive on defense
Washington's defense has really turned it up a notch over the past two games, as they continue to get more comfortable in defensive coordinator Joe Barry's scheme. Over the past two games, the Redskins have generated four sacks and 38 total quarterback hurries. The Redskins could be without defensive linemen Jason Hatcher and Stephen Paea, so they will have to generate pressure by sending extra blitzers and using stunts up front. The Bears have struggled in pass protection all season as a result of a banged up offensive line that has shuffled several positions around. This is a perfect matchup for the Redskins to disrupt Chicago's offensive flow by bringing heavy pressure.
2. Get DeSean Jackson more involved
DeSean Jackson has scored a touchdown in three straight games despite seeing just 17 targets over that same span. Jackson is the team's best deep threat, but he can also be utilized underneath and on comeback routes. The Redskins need to start relying on him as a true No. 1 option in the passing game -- we're talking double-digit targets every game. Bears cornerbacks Kyle Fuller and Tracy Porter have been solid in pass coverage, but neither player is well equipped to compete with Jackson in one-on-one coverage on the outside.
3. Keep an eye on Chicago's running backs in the passing game
The Bears like to get their running backs involved in the passing game, and they have generated several big plays this season on screen passes and short routes designed for the running back. Both running backs -- Matt Forte and Jeremy Langford -- have made big chunk yardage plays this season. With backup inside linebackers Mason Foster and Will Compton potentially seeing major snaps in this game again, the Redskins would be wise to play man coverage to account for these backs.
BEARS
1. Cut Ka'Deem Carey out of the running-back rotation
Although Ka'Deem Carey scored the first touchdown of his career last week, the Bears would be wise to cut him out of the running-back rotation. Chicago already has two dynamic backs in veteran Matt Forte and rookie Jeremy Langford, so there's no need to add a third back into the mix. Against the Redskins, the Bears should feature Forte heavily with a little bit of Langford sprinkled in for a change of pace.
2. Complete a higher percentage of passes to Alshon Jeffery
The Bears could have beaten the San Francisco 49ers last week had quarterback Jay Cutler completed just a couple more of his pass attempts to Alshon Jeffery. Cutler targeted Jeffery 12 times, but two thirds of those passes were incompletions (one was intercepted and returned for a touchdown). Still, Jeffery finished with 85 yards on just four catches. He's the Bears' best offensive weapon, so they need to get the ball in his hands more often against Washington.
3. Just keep Jackson out of the end zone
As mentioned above, the Redskins may start targetting DeSean Jackson on more short and intermediate routes. If that's the way they want to use him, the Bears shouldn't sweat it. Jackson is the type of player that can change the outcome of a game with just one backbreaking play. And that should be the Bears' biggest worry. Chicago's safeties must be alert and lined up deep in the defensive backfield to prevent Washington's top playmaker from beating them over the top.
*All stats on quarterback pressures and targets are from Pro Football Focus