Silver Slugger Award lands Astros' Altuve in exclusive company all-time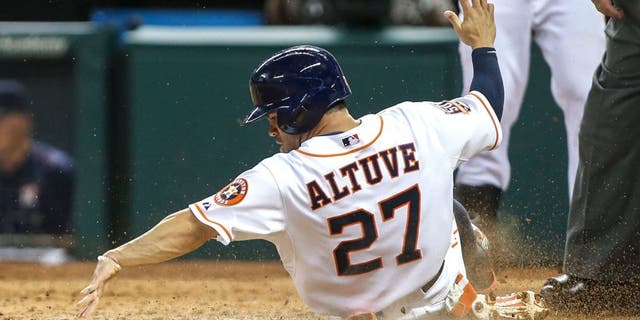 Earlier this week, it was announced that Houston Astros second baseman Jose Altuve was the recipient of a Silver Slugger Award - his second consecutive season taking home the honor.
In 2015, Altuve had another phenomenal season for the Astros, hitting .313/.353/.459 with a career-high 15 home runs and 66 RBI, 38 stolen bases and 200 hits en route to his third All-Star appearance and first career Gold Glove Award.
Brian McTaggart of MLB.com pointed out that with his Silver Slugger and Gold Glove recognition, Altuve joined some pretty exclusive company in the Astros' all-time history books:
What's more, Altuve is the 10th Astro all-time to be given a Silver Slugger Award for his offensive exploits:
With Houston primed for another postseason run in 2016, look for yet more accolades to be showered down upon the standout infielder for years to come.