Sidney Crosby narrowly beats out Auston Matthews in accuracy competition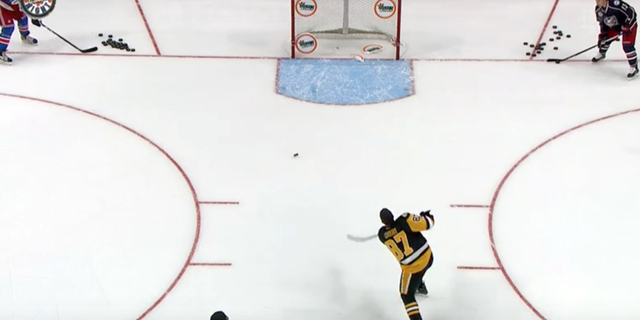 Auston Matthews is one of the NHL's shiniest new stars. The 19-year-old Maple Leafs star entered league as the top overall pick in last summer's draft and was selected as an All-Star in his very first season.
On Saturday night, Matthews participated in the accuracy competition at the All-Star Skills Challenge event in Los Angeles. Matthews showed off his pinpoint shot and after misfiring on a single shot, knocked out all four goal targets in a swift 12.28 seconds to grab the lead.
But then Sidney Crosby stepped up as the next competitor and reminded the kid that ol' No. 87 can still shoot the puck.
Crosby also missed just one shot, but his four on target came in just 10.73 seconds. That was enough to oust Matthews and win the event.
Poor Matthews probably wasn't even done high-fiving his pals by the time Crosby kicked him off the throne.