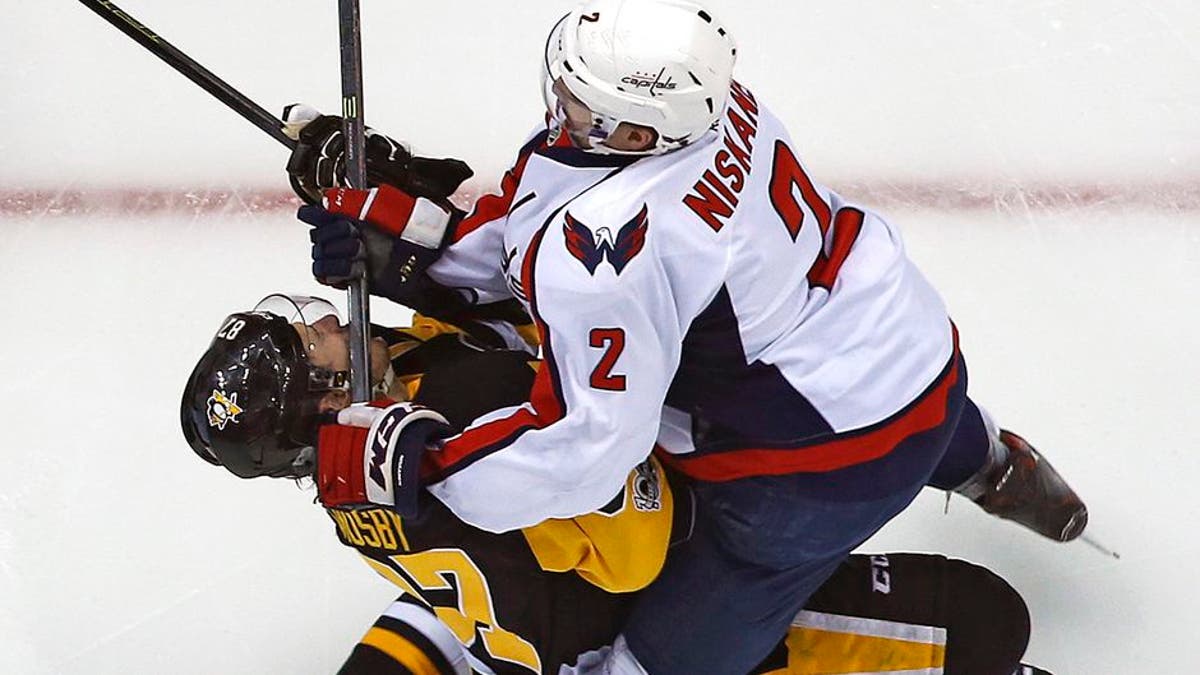 Sidney Crosby will be out indefinitely due to a concussion suffered during Monday's Game 3 in Pittsburgh.
Crosby suffered the injury when Capitals defenseman Matt Niskanen delivered a cross-check to the side of Crosby's head as the two collided near the Washington net inthe first period. Niskanen was given a five-minute major, and a game misconduct but will not receive supplemental discipline from the league.
As is usually the case with head injuries, there's no set timetable for Crosby's return. He will miss Game 4 on Wednesday but the team is trying to stay positive.
For the Penguins, the loss of Crosby -- arguably the league's best player -- is a massive blow to their hopes of repeating as Stanley Cup champions. It's also concerning in the bigger picture as well, as Crosby has a lengthy concussion history and has yet to turn 30 years old.
Sullivan also announced on Tuesday that Conor Sheary suffered a concussion during Game 3 as well.