Should refs from Seahawks-Lions debacle be disciplined? Mike Pereira weighs in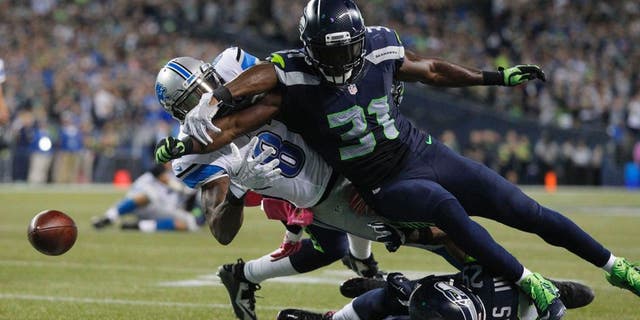 NEWYou can now listen to Fox News articles!
By now, you all know what happened at the end of the Seahawks' win over the Lions.
If by some chance you don't, click here.
But back to the controversy. The refs clearly missed the call on the batted ball that came after the Calvin Johnson fumble.
Considering the ramifications of that miss – Detroit, now 0-4, should have been able to keep the ball inside the 1 and go for the win or at least tie – should the referees be suspended?
"If they didn't know the rule, I'd be considering suspension," FOX Sports rules expert Mike Pereira explained on 'The Herd' on Tuesday. "I don't think it's something worth firing. It's a little bit of an unusual play."
Pereira, who oversaw officiating in some capacity for the league from 1998 to 2010, also said the refs made a great call on Johnson's fumble after the punch-out by Kam Chancellor. The judgement aspect of the batted ball by K.J. Wright Is what tripped them up.
"They knew the rule but they got caught up in the intentional aspect of it," Pereira said. "They made the wrong judgment decision. No aspect of batting is reviewable."