Sheriff: Chiefs top draft pick, former Texas Tech QB Mahomes unharmed in robbery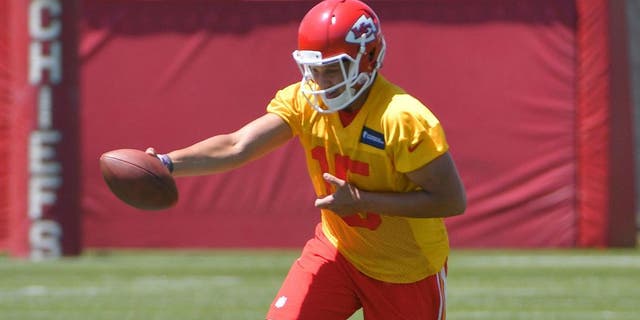 KANSAS CITY, Mo. (AP) -- Authorities in Texas say rookie Kansas Chiefs quarterback Patrick Mahomes escaped injury after being robbed last weekend.
The Smith County, Texas, Sheriff's Office says Mahomes and three other victims were stepping from a vehicle on a driveway outside Tyler on Friday night when a suspect approached and gestured he had a handgun in his waistband.
Investigators say the man took property from the victims and sped away. Deputies later arrested two suspects and recovered items taken during the holdup.
Smith County sheriff's Sgt. Darrell Coslin told The Associated Press that the robbery appeared random, and that Mahomes was not targeted.
Mahomes played at Texas Tech and last month was selected by the Chiefs with the 10th pick in the first round of the NFL draft.