Serena Williams withdraws from French Open due to injury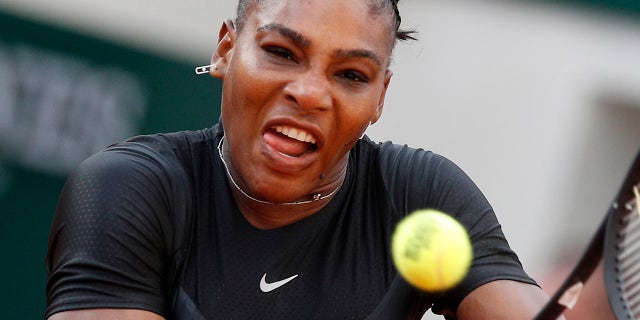 Serena Williams announced Monday that she was forced to withdraw from her French Open match against Maria Sharapova due to injury.
Williams told reporters that she was having problems with a pectoral muscle. She said she tried to tape it up to add support, but "it didn't get a lot better."
"I'm beyond disappointed. I gave up so much from time with my daughter and time with my family all for this moment. So it's really difficult to be in this situation," she said.
She made the announcement an hour before the match was set to begin, according to Sports Illustrated.
The match between Williams and Sharapova had been highly anticipated. Both were on the comeback trail after Williams missed time having a baby and Sharapova was suspended over doping.
"It's very difficult because I love playing Maria. It's a match I always get up for," Williams said. "It's extremely disappointing but I made a promise to myself that if I'm not at least 50 percent, I shouldn't play."
Williams, 36, defeated No. 11-seeded Julia Gorges in straight sets to advance to the Round of 16.
Sharapova will now await the winner of the match between No. 3-seeded Garbine Muguruza and Lesia Tsurenko.
The Associated Press contributed to this report.