Senior tackle could hold key to Gophers OL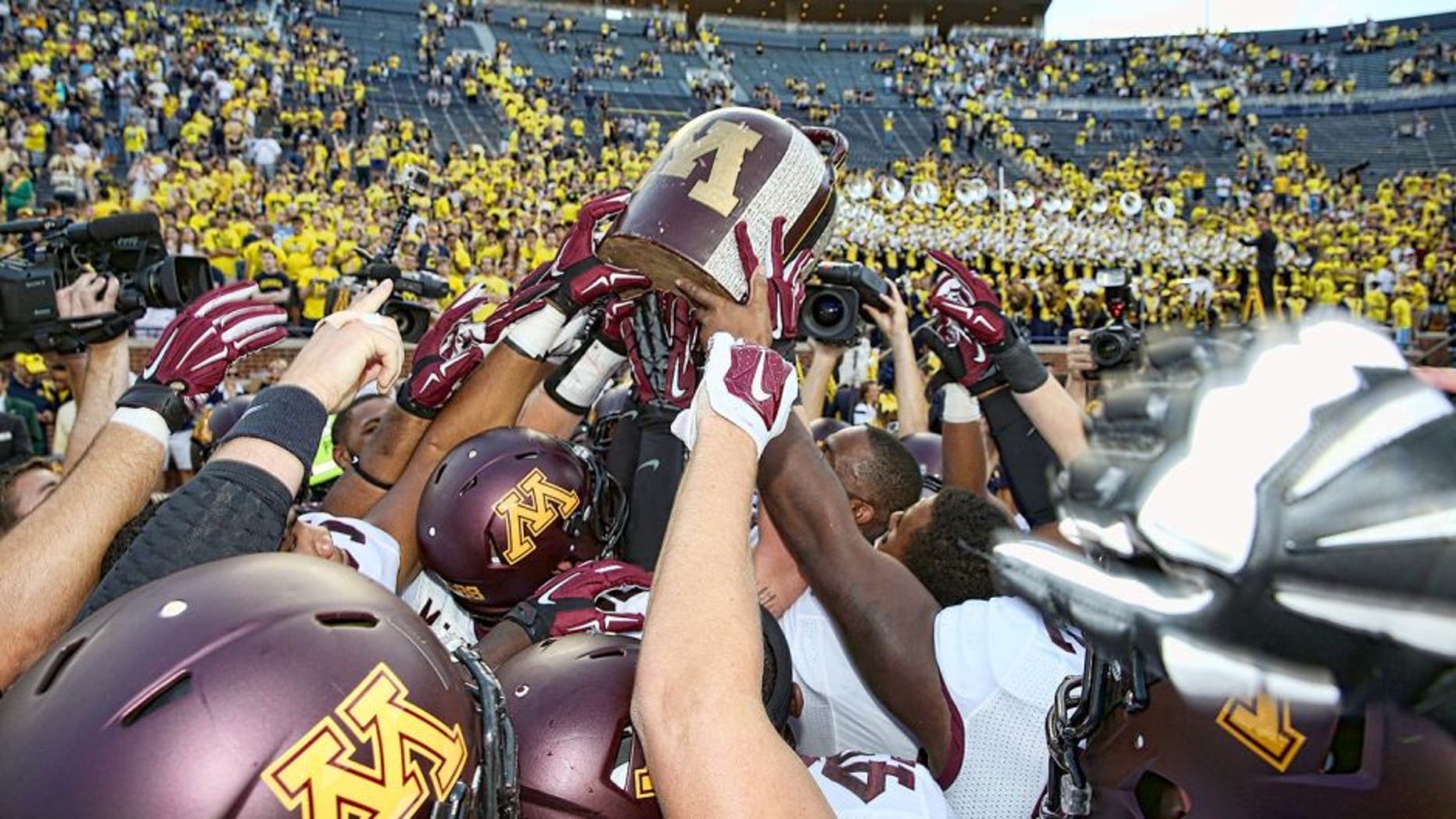 If you ask the Gophers' coaching staff about Josh Campion they will tell you that he has NFL potential. The senior tackle is possibly the only guy the team knew for sure coming into camp that would be a starter.
Gophers offensive coordinate Matt Limegrover was asked about the offensive lineman recently by the Star Tribune and offered this:
"There's only one guy, the one thing I can tell you is that somewhere along the line Josh Campion will start somewhere for us," Limegrover said. "He's been a three-year starter, been incredibly durable, played both right tackle and left tackle for us. We're going to play him at guard this fall. He's a guy that will definitely be there."
The Gophers have a deep group of lineman to choose from, returning eight players who played in multiple games. The 2015 season will be without departed star David Cobb, so a good season by the big guys up front will be important.
(h/t Star Tribune)