See moment when LT found out he's bound for Pro Football HOF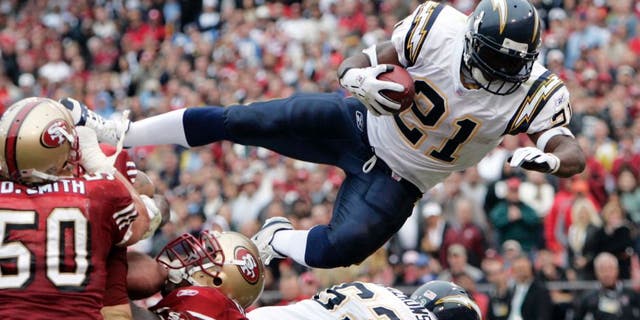 LaDainian Tomlinson was a special player.
And now, the running back's going to the most special place for NFL legends.
LT was named to the Pro Football Hall of Fame Class 0f 2017 last weekend, along with Rams QB Kurt Warner, Dolphins defensive end Jason Taylor and others.
The moment when LT found out he was bound for Canton, Ohio is pretty awesome and worth your time.
Tomlinson, who spent nine of his 11 seasons in San Diego, rushed for 12,490 yards and 138 touchdowns and added another 15 scores via receptions.