Seahawks' tight ends Graham, Willson the new 'Bash Brothers?'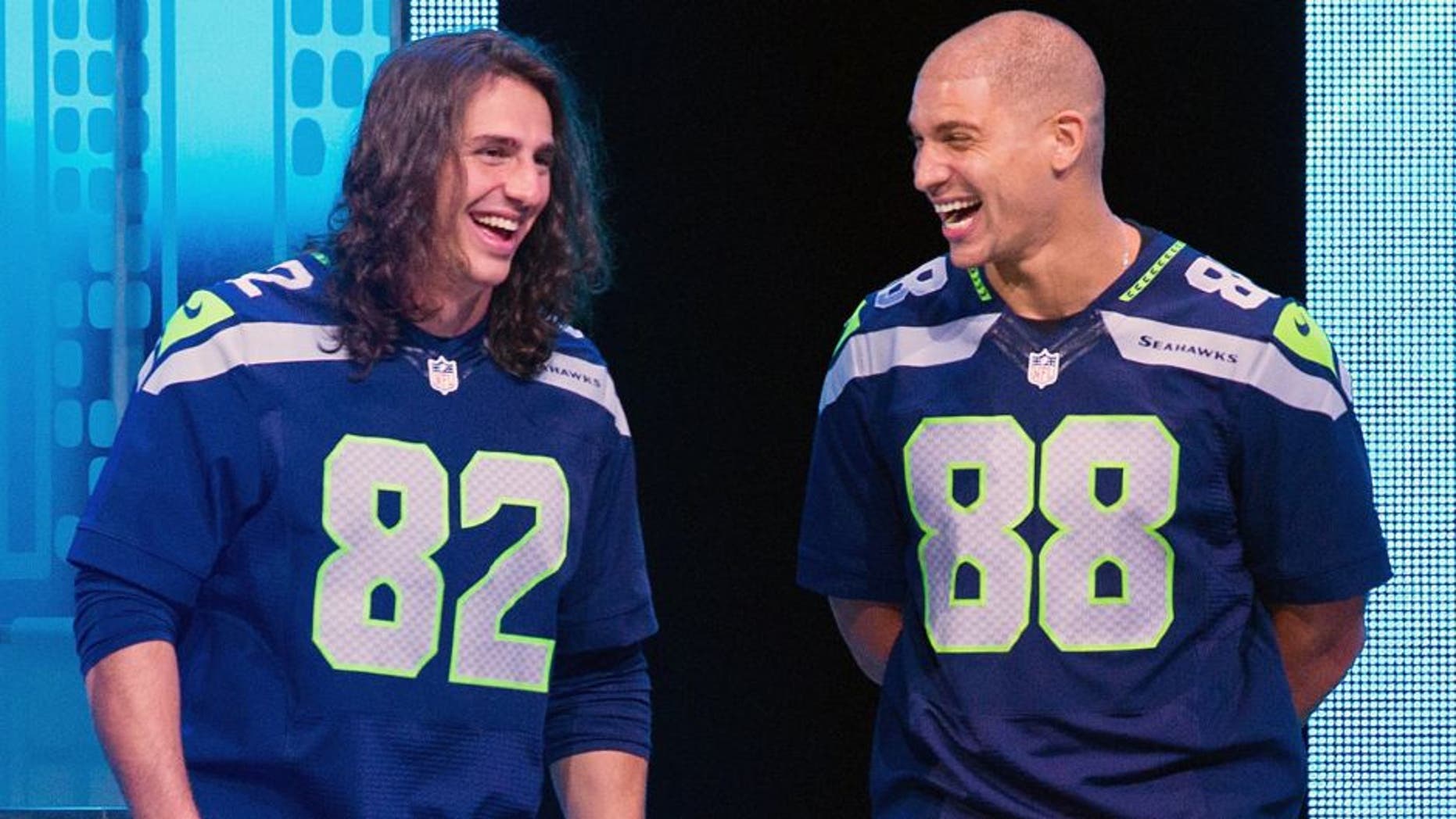 The Seahawks' offense might look a lot different this year, thanks to the new "Bash Brothers."
That's not to be confused with Jose Canseco and Mark McGwire, rather the on-set characters that starred in The Mighty Ducks. Offseason acquisition Jimmy Graham and third-year man Luke Willson have had some fun with their new nickname, but could also be alluding to their on-field presence come 2015.
As in two or three tight-end sets? Possibly.
"I think a lot of double- and triple tight-end sets for us are really going to start to come out this year," Jimmy Graham said. "(They will) really give defenses a fit, because we are going to be able to run the ball so effectively because of all the tight ends in the game. Also in the pass, play action is going to be amazing."
The Seahawks' tight end tandem - Graham and Luke Willson - form an imposing duo, standing 6-foot-7 and 6-foot-5, respectively. Russell Wilson will have two big weapons to target, which could open up the rest of the field for others.
Watch out, NFL defenses. The "Bash Brothers" have arrived.
(h/t Calgary Sun)