Seahawks receive boost as Chancellor heads reinforcements at practice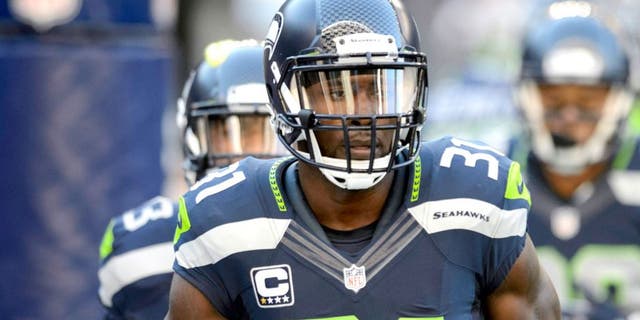 NEWYou can now listen to Fox News articles!
Marshawn Lynch was not the only welcome sight for the Seattle Seahawks at Wednesday's practice.
Pro Bowl safety Kam Chancellor, who was missed the past three games with an injured pelvis, joined three other teammates who sat out Sunday's regular-season finale at Arizona - guard J.R. Sweezy (concussion), tight end Luke Willson (concussion) and left tackle Russell Okung (calf).
"All of those guys are returning to us, so it's a real boost for us with the guys coming back, if they're able to get through the week," Seahawks coach Pete Carroll said. "We're very optimistic that they will. We've got to see what happens with the practice, and see if they can recover from it."
Cornerback Jeremy Lane, who suffered an olbique injury in Sunday's game, also participated on a limited basis in Wednesday's practice. The only players to sit out were rookie receiver Tyler Lockett (hip) and defensive end Michael Bennett (toe).
Offensive coordinator Darrell Bevell said after Wednesday's practice that Okung, Sweezy and Willson should all be back in the starting lineup against the Vikings.
"Any time you have all your guys, that's the way you want to go into it," Bevell said. "It's exciting to know that we're not going to have a plug in here, plug in here, we've got all our guys. We'll be able to go full speed."