Seahawks RB Eddie Lacy reportedly makes weight to earn another $55K bonus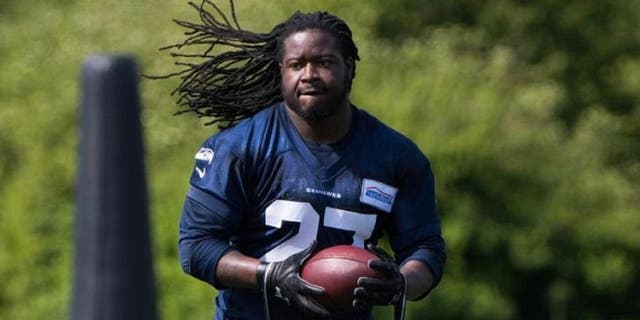 NEWYou can now listen to Fox News articles!
It may be early in the offseason, but Eddie Lacy is doing everything right. For the second time in the past month, Lacy cashed in on a big bonus just for stepping on a scale. He reportedly earned $55,000 on Monday by weighing under 250 pounds, bringing his offseason bonus total to $110,000.
Not bad for simply showing up to work at the proper weight.
At his first weigh-in, Lacy just barely made the cut at 253 pounds. This one required him to be under 250, so hes shed at least three pounds since May 15. Thats a good sign for a player who struggled to maintain a proper playing weight in years past.
Take into consideration that Lacy reportedly weighed 267 pounds on one of his free agent visits, and hes certainly heading in the right direction. This is just the beginning of his weight management, too.
He reportedly has five more weigh-ins for $55,000 each, potentially earning him a total of $385,000 just for maintaining his figure. In August, hell be required to weigh under 250 pounds again before dropping to 245 in September.