Seahawks lack finishing kick, unravel again in fourth quarter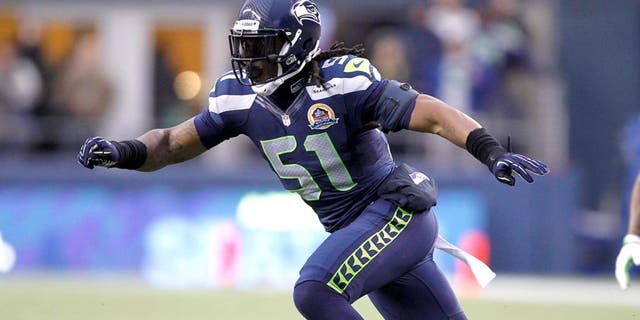 Bruce Irvin and Seattle's defense yielded a pair of late 80-yard touchdown drives to Carolina. Joe Nicholson USA TODAY Sports
Four losses, four blown fourth-quarter leads for the Seattle Seahawks.
One week after coughing up a 17-point lead in an overtime loss at the Cincinnati Bengals, the Seahawks continued their maddening trend of late-game failures in Sunday's 27-23 setback to the visiting Carolina Panthers.
Seattle, which had won 28 of its previous 30 home games, fell to 2-4 after allowing the Panthers to string together a pair of 80-yard touchdown drives, including a game-winning 26-yard scoring pass from Cam Newton to tight end Greg Olsen with 32 seconds to play.
"This puts us in a position of tremendous adversity. This was a difficult loss, as was last week's," Seahawks coach Pete Carroll said. "So we're going to do everything we can to hang together and find ways to win. What's important now is how we handle this. But this is going to be very challenging."
Seattle scored 18 unanswered points in the fourth-quarter at St. Louis in the season opener, only to allow the Rams to force overtime with a last-minute touchdown. Since then, the Seahawks have been outscored 48-9 in the fourth quarter of the past five games, managing only three field goals.
"We didn't finish once again, and it comes down to the defense. That's three games we let get away from us this year," Seahawks linebacker Bruce Irvin said. "I think we're going to turn it around. We just have to learn how to finish. I don't know how to explain what's going on."
MORE NEWS: Want stories delivered to you? Sign up for our NFL newsletters.