San Francisco Giants will eschew DH vs. A's, let Madison Bumgarner bat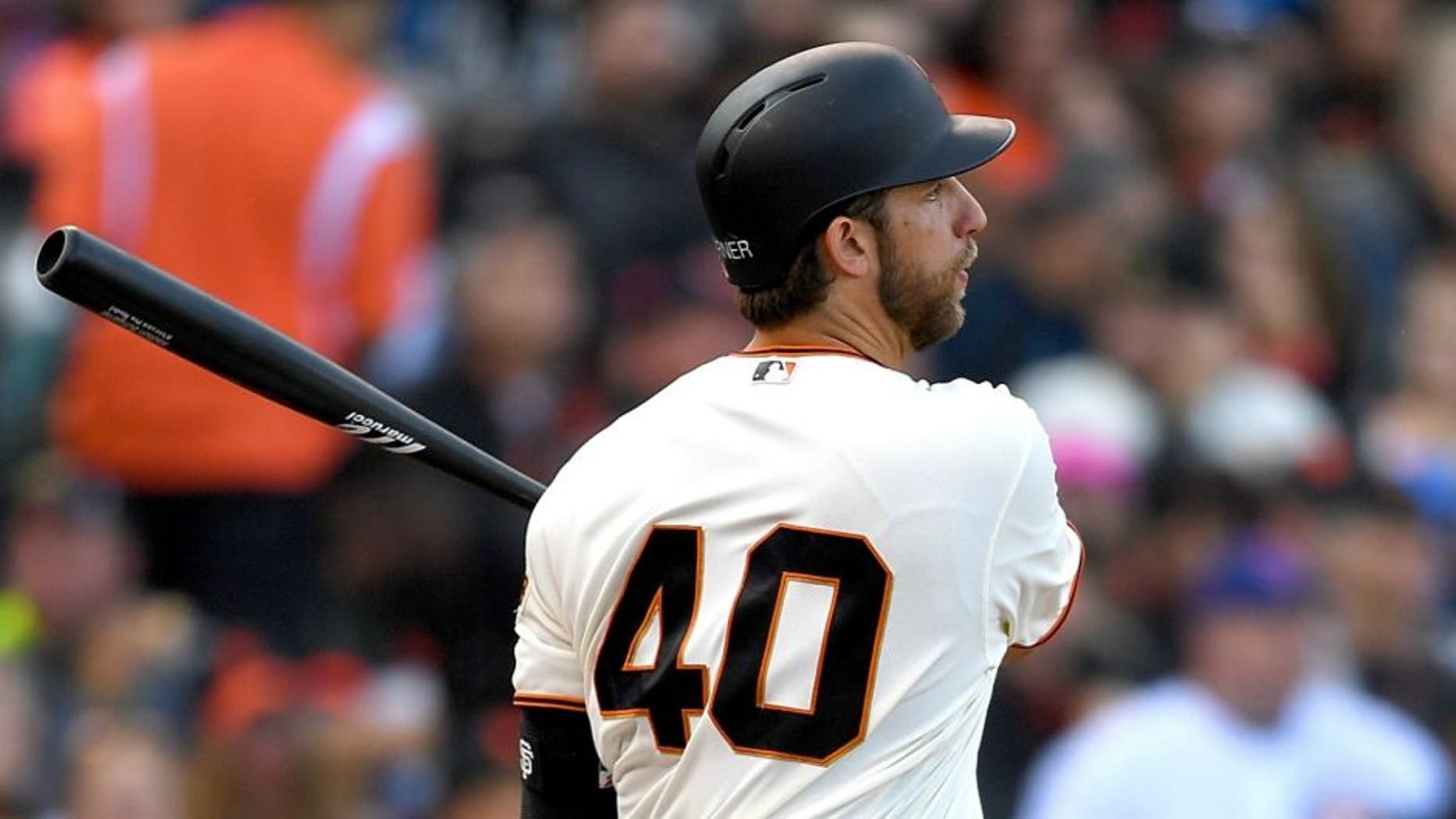 It's pretty clear by now that San Francisco Giants hurler Madison Bumgarner fancies himself quite the hitter, as well.
He leads all active pitchers with 13 career home runs. Heck, he's hit nine in the past two seasons alone.
He's even lobbied to be in the Home Run Derby.
Thursday, he'll make history as the first pitcher in 40 years to bat in a game where the designated hitter is available.
The Giants play against the Oakland A's Thursday and manager Bruce Bochy announced after Wednesday's 7-1 loss in Oakland that he'd let Bumgarner hit instead of using a designated hitter.
"He's a good hitter, he's dangerous and we're facing a lefty (Dillon Overton)," Bochy explained.
Whatever the reason, we're sure Bumgarner is on board. Heck, he's probably wishing he got to DH the whole series.