San Diego Buzz: Chargers host Browns, Padres announce 2016 broadcasters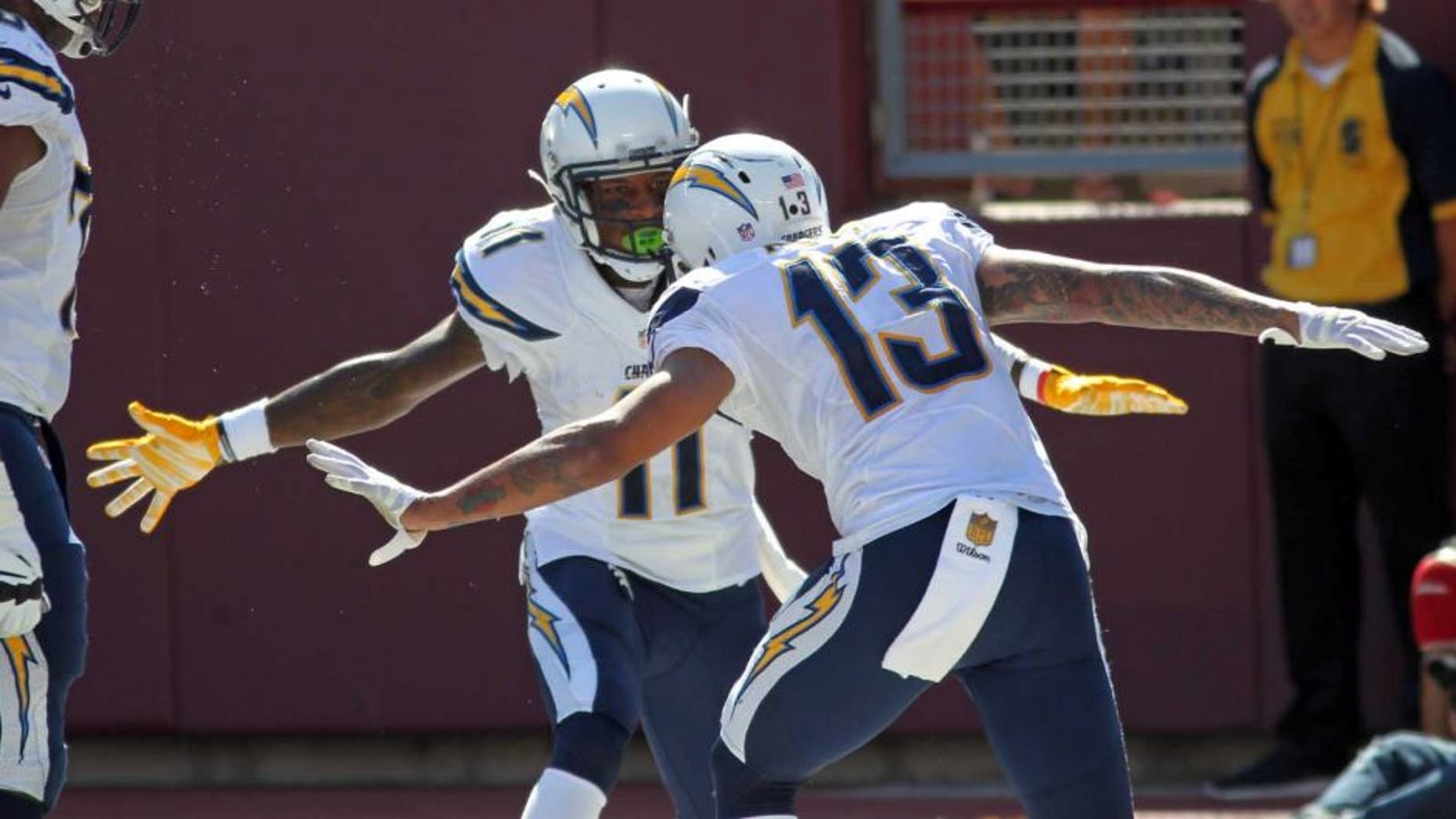 SAN DIEGO -- The San Diego Chargers are coming off of an ugly Week 3 loss in Minnesota, where Philip Rivers took a beating throughout the game behind a battered offensive line that struggled to give him protection. No lineman was spared in the loss, as every man that suited up saw some playing time with Chris Watt, Orlando Franklin and King Dunlap all sidelined. Still, Watt offered no excuses in allowing the Vikings to get to Rivers so frequently. While the defeat certainly hurt, running back Melvin Gordon was ecstatic to meet his childhood idol in Adrian Peterson.
The Chargers host the Cleveland Browns in Week 4, where they will look to right the ship against a struggling Brown's defense.
WELCOME TO SAN DIEGO
On Wednesday, the San Diego Padres announced their broadcasting lineup for 2016, which includes the addition of Don Orsillo, who spent the past 15 seasons with NESN as the play-by-play announcer for the Boston Red Sox. Orsillo will call select games in 2016 on television and radio, and will eventually take over the main play-by-play role on FOX Sports San Diego in 2017, after Dick Enberg retires.
WELL, THERE'S THAT
With only three games left in 2015 for the Padres, it's safe to say the season didn't go as well as all fans had hoped for. But there were a couple bright spots in the pitching staff setting the franchise record in strikeouts, and then Matt Kemp being the first Padres outfielder since 1998 to reach the 100 RBI milestone. The Padres also presented Matt Kemp with the framed jersey here wore the night he became the first Padre in history to hit for the cycle.

FUN IN THE BOOTH
With a 162-game MLB season, it can be grueling for teams obviously, but it can also take a toll on production crews and commentators who follow teams across the country day in and day out. The FOX Sports San Diego broadcast team has some fun before every game with their "Pick the Stick" game, which leads to some trash talking as highlighted here in this behind-the-scenes feature. Hall of Famer Dick Enberg decided to take Mike Pomeranz's trash talking literally when the Padres Live host told Enberg he's doomed for the cellar next year and will "be on the floor all year."
SEASON SUPERLATIVES WITH JESSE AGLER
Brie Thiele and Padres Social Hour host and stand-in play-by-play announcer Jesse Agler got together this week to discuss the Padres season and give some superlative awards to the team.
SPECIAL TEAMS KILLIN' IT
The San Diego State Aztecs aren't off to a great start at 1-3, but they begin conference play Saturday night where they can make their run for a conference championship. One bright spot though has been special teams, where they lead the nation in kickoff return average, and Rashaad Penny earned Mountwain West Special Teams Player of the Week for his performance at Penn State last week.
GULLS ARE HERE
The San Diego Gulls, who open up their inaugural season at Valley View Casino Center on Oct. 10, announced their Training Camp roster on Wednesday.
BUT FIRST, LET ME TAKE A SELFIE
Yesterday, the world got to see what happens when a sorority attends a meaningless baseball game in September... LOTS and LOTS of selfies.
For the latest in national news, follow @The Buzzer on FOXSports.com.