Sammy Watkins will test calf Thursday, status uncertain for Week 5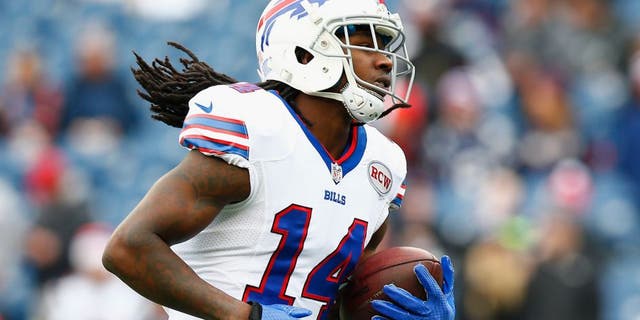 Heading into Week 5, the Buffalo Bills could be without two of their top playmakers for the second straight game. It sounds very unlikely that LeSean McCoy will make his return against the Tennessee Titans on Sunday, but there's a chance Sammy Watkins could be on the field.
According to Mike Rodak of ESPN, Watkins will test his calf in practice on Thursday to determine his availability for Sunday.
Watkins sat out of practice on Wednesday due to the injury, so Thursday is a big day for him and the Bills. If he's unable to practice without being limited by the calf, he likely won't play on Sunday. However, if he and the medical staff determine that the calf is healed and he can play without limitations, he should be on the field.
Watkins has played in just two full games this season, catching seven passes for 99 yards and a touchdown. Thus far, Watkins hasn't matched his production from a year ago when he was consistent, but that's mainly due to injury.
It is worth noting, though, that Watkins was held catch-less for the first time in his career in Week 1 when the calf injury wasn't an issue.
MORE NEWS: Want stories delivered to you? Sign up for our NFL newsletters.