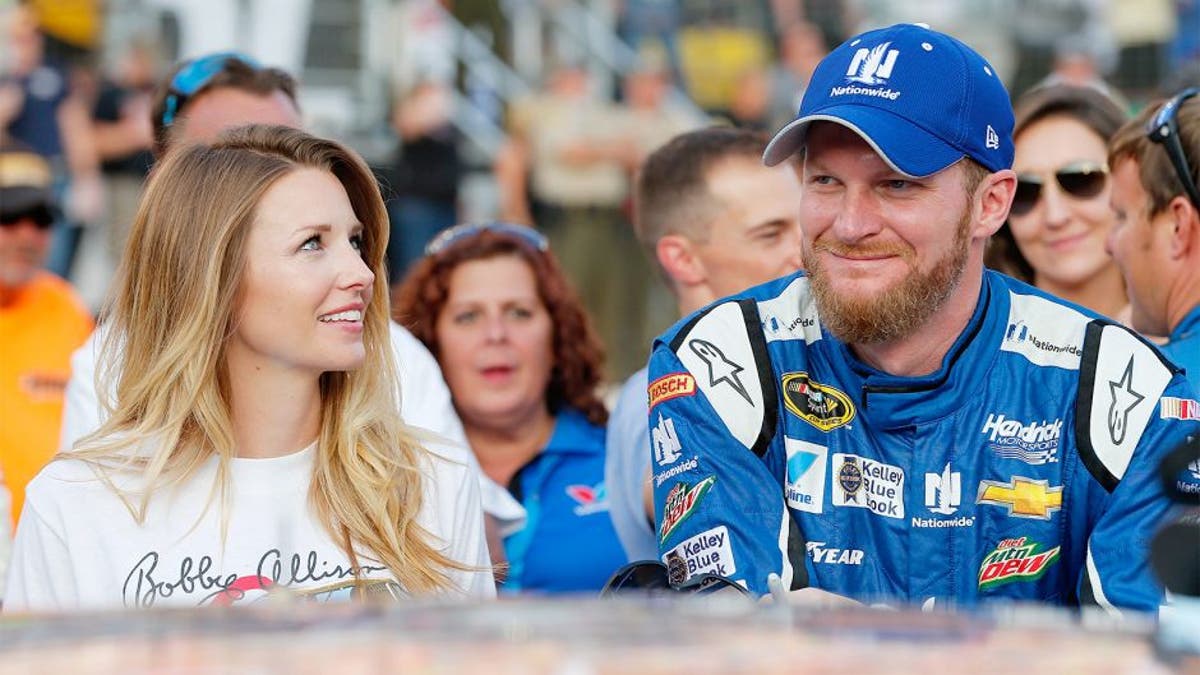 Renowned artist Sam Bass is well known in NASCAR circles for his paintings depicting some of the greatest moments in the history of the sport.
But for Dale Earnhardt Jr. and fiancee Amy Reimann, there may never be another picture as sentimental as the one Bass created that's a virtual carbon copy of the photo the happy couple shared on Twitter just moments after getting engaged on June 17.
Check out the original photo -- taken inside a 300-year-old German church that Earnhardt's ancestors attended -- and then compare it to the painting, which was commissioned by Kelley Blue Book (one of Earnhardt's sponsors) as an engagement gift for the couple.
Kelley Blue Book commissioned Bass to replicate the photo, and the painting was presented to Earnhardt and Reimann by Bass and Terri Rechter of Cox Automotive/Kelley Blue Book prior to last weekend's Irwin Tools Night Race at Bristol Motor Speedway.

Aside from the painting being black and white and the original photo being in color, could these two portraits look any more alike?