Sage Northcutt gets Claymation treatment after 57-second debut win at UFC 192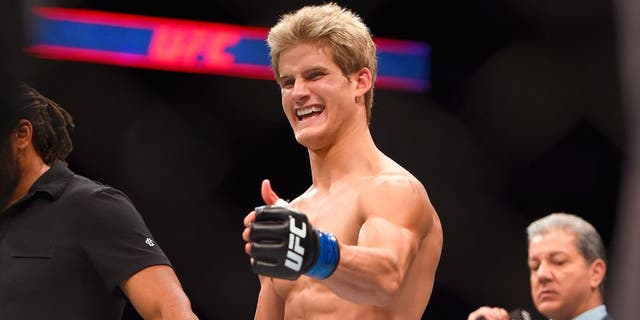 NEWYou can now listen to Fox News articles!
The UFC may have found its next big superstar in 19-year-old Sage Northcutt.
The Texas native put on a show in front of a home crowd at UFC 192 this past weekend, finishing 14-fight veteran Francisco Trevino in just 57 seconds. Northcutt even whipped out a nifty flip just to let you know his athleticism is on point.
Well, the folks over at CLAYMATED took notice and worked up this great reenactment of Northcutt's post-fight interview. We think their addition of "Barbie Girl" by Aqua in the background and the allusion to Northcutt's eerie resemblance to a Ken doll was the perfect touch.