Sabres G Matt Hackett taken off ice on stretcher after collision with Bruins D Torey Krug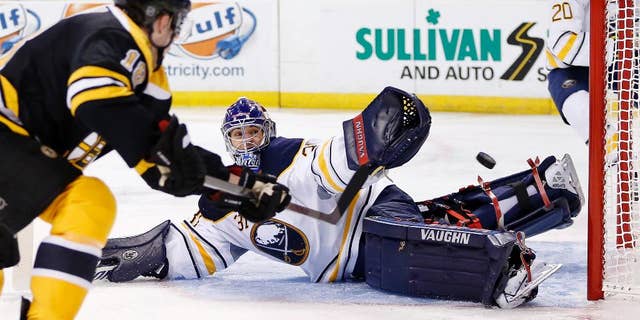 BOSTON – Buffalo Sabres goalie Matt Hackett has been taken off the ice on a stretcher after a collision with Boston Bruins defenseman Torey Krug.
Krug was skating toward the net when he was upended by Buffalo defenseman Jamie McBain and fell on Hackett's right leg with 11:35 left in the third period on Saturday.
Hackett remained sprawled on the ice, face down, as medical personnel came to his aid. After more than five minutes, he was carefully placed on a wheeled stretcher.
Hackett, who had been recalled from the AHL on March 17, was replaced by Connor Knapp with Boston leading 3-1.