Ryan Lochte changes details of Rio robbery story; teammates pulled from flight to U.S.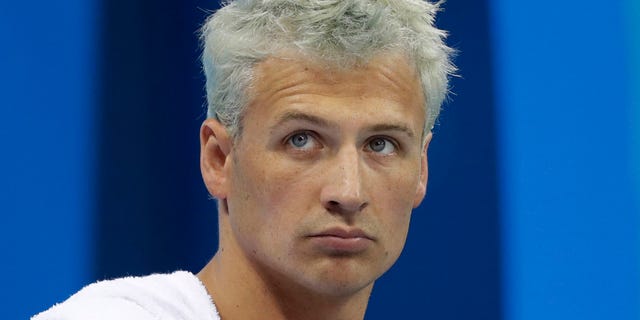 Amid mounting questions over what actually happened while in Rio, Ryan Lochte is standing by the claim that he was robbed at gunpoint while in Brazil earlier this week, but seems to be changing some significant details of the incident.
The 12-time Olympic medalist told NBC's Matt Lauer during a phone interview on Wednesday that he and his three teammates weren't actually pulled over like he had initially said. Instead, that they were at a gas station when they were robbed.
"They had gone to the bathroom in a gas station," Lauer said, quoting Lochte. "They got back to the taxi, and when they told the taxi driver to go, he didn't move. They said, 'let's go' again, 'we've got to get out of here,' and again the taxi driver didn't move. And that's when he says two men approached the car with guns and badges."
The other discrepancy was that Lochte had initially said the assailant had put a gun to his forehead. In actuality, he had just pointed the gun at the swimmer.
The 32-year-old Lochte vehemently denied any form of cover up due to the inconsistencies with his story, claiming he and his teammates would not have made this up, NBC reported.
"I wouldn't make up a story like this nor would the others — as a matter of fact we all feel it makes us look bad," said Lauer, quoting Lochte. "We're victims in this and we're happy that we're safe."
He added that Brazilian police "did not question his truthfulness."
A video of Lochte at the security checkpoint at the athletes' village obtained by the DailMail.com showed the swimmer with an object in his hand – but he claims it was his cellphone.
Lochte's interview with NBC came just hours after a Brazilian judge ordered the seizure of Lochte and teammate James Feigan's passports. The office of Judge Keyla Blanc said in a statement that there were discrepancies in their statements.
Police say they have found little evidence so far to support their claims, and that the swimmers were unable to provide key details in interviews.
However it was revealed that Lochte had already arrived to the U.S. before the order was issued.
In a turn of events, two of Lochte's teammates – Jack Conger and Gunnar Bentz – were taken off their flight from Brazil to the U.S. by local authorities late Wednesday night. They left the Rio de Janeiro airport early Thursday and departed for an unspecified location in Brazil.
Sergio Viegas, a lawyer for the two athletes said Thursday they will not be allowed to leave Brazil until they provide testimony to investigators, who are still searching answers about how the swimmers were robbed Sunday morning.
The action comes amid increasing tension between Brazilian authorities and the American swimmers over the ever-changing account of the robbery.
Patrick Sandusky, U.S. Olympic Committee spokesperson, said Conger and Bentz were detained and "released by local authorities with the understanding that they would continue their discussions about the incident on Thursday. James Feigen is also communicating with local authorities and intends to make further statements regarding the incident on Thursday as well."
Representatives from the U.S. consulate arrived at the airport shortly after the swimmers were stopped from leaving.
There are no charges facing the three swimmers at the time.
ochte described the incident to NBC's "Today" show Sunday.
"We got pulled over, in the taxi, and these guys came out with a badge, a police badge, no lights, no nothing just a police badge and they pulled us over," Lochte said. "They pulled out their guns, they told the other swimmers to get down on the ground — they got down on the ground. I refused, I was like we didn't do anything wrong, so — I'm not getting down on the ground.
"And then the guy pulled out his gun, he cocked it, put it to my forehead and he said, 'Get down,' and I put my hands up, I was like 'whatever.' He took our money, he took my wallet — he left my cellphone, he left my credentials."
Lochte told USA Today that he and his teammates didn't initially tell the U.S. Olympic officials about the robbery "because we were afraid we'd get in trouble."
Steve Bentz, father of Gunnar Bentz, when reached by phone late Wednesday night, said: "I really don't want to say anything," and hung up.
The Associated Press contributed to this report.
Like us on Facebook
Follow us on Twitter & Instagram