Ryan Goins makes fantastic catch after long run, hits walk off homer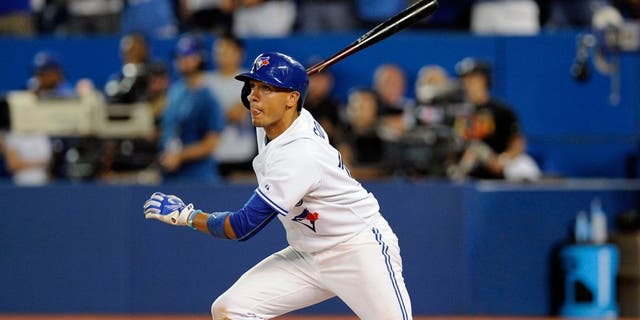 NEWYou can now listen to Fox News articles!
Everything is going right for the Toronto Blue Jays.
Their offense is on fire. Pitching has been good. And their defense has been great.
Second baseman Ryan Goins made his case for longest play of the year during Tuesday's game against the Cleveland Indians:
We're going to have to guess he approximately ran one thousand feet to catch that.
To top off his already-great evening, Goins went and did this:
The win allowed them to keep pace with the New York Yankees, who beat the Boston Red Sox Tuesday.