Ryan Fitzpatrick has flawless response to Rex saying he isn't handsome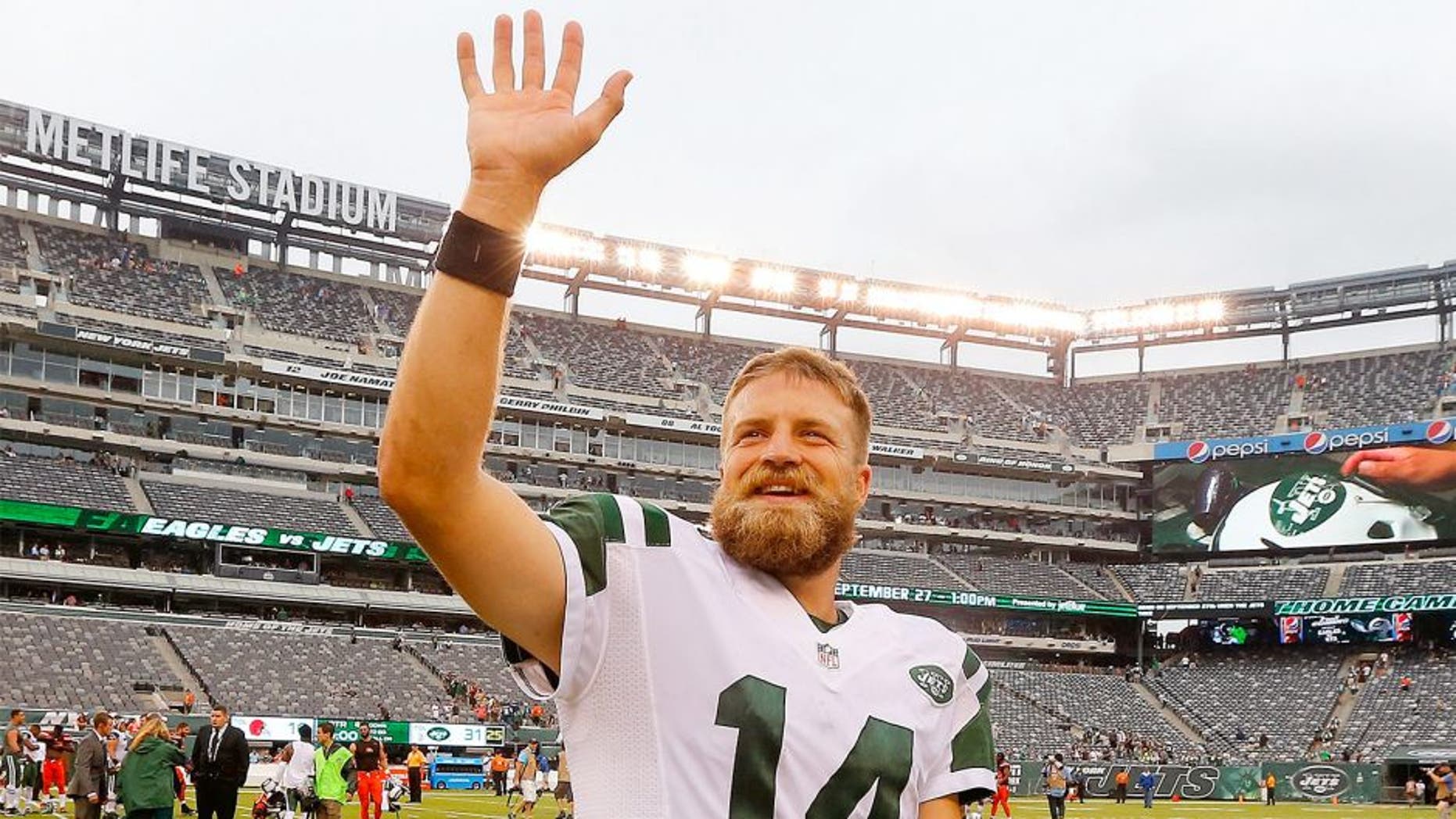 Ryan Fitzpatrick fired back at Rex Ryan saying he isn't handsome. Jim McIsaac Getty Images
Rex Ryan's press conference on Tuesday was reminiscent of his days with the New York Jets: funny, controversial, and ridiculous.
To kick it off, Ryan walked out with a Clemson helmet on and proceeded to talk about his son's Tigers for the first part of the presser. Once he got (slightly) more serious and removed the helmet, Ryan went on to discuss the Bills' upcoming opponent, the Jets.
Of course, the Jets are led by Ryan Fitzpatrick, who's famously sported one of the best beard in sports this season. The clean-shaven Ryan is impressed with the way Fitzpatrick has played in 2015 and throughout his career, but he's not a fan of his facial hair.
"Right now, the thing's that disappointing to me is that beard," Ryan said with a laugh. "He's not a real handsome kid."
Later in the day, Fitzpatrick caught wind of Ryan's light-hearted comments and gave an absolutely perfect response.
"Well, I have five kids, so someone thinks I'm handsome," he said, via Mike Rodak of ESPN.
Ryan will need to think twice before attacking the Harvard grad, otherwise he'll be roasted as he was here. Fitzpatrick's beard probably isn't going anywhere any time soon so Ryan should get familiar with it.