Ryan Dempster Suspended 5 Games For Plunking Alex Rodriguez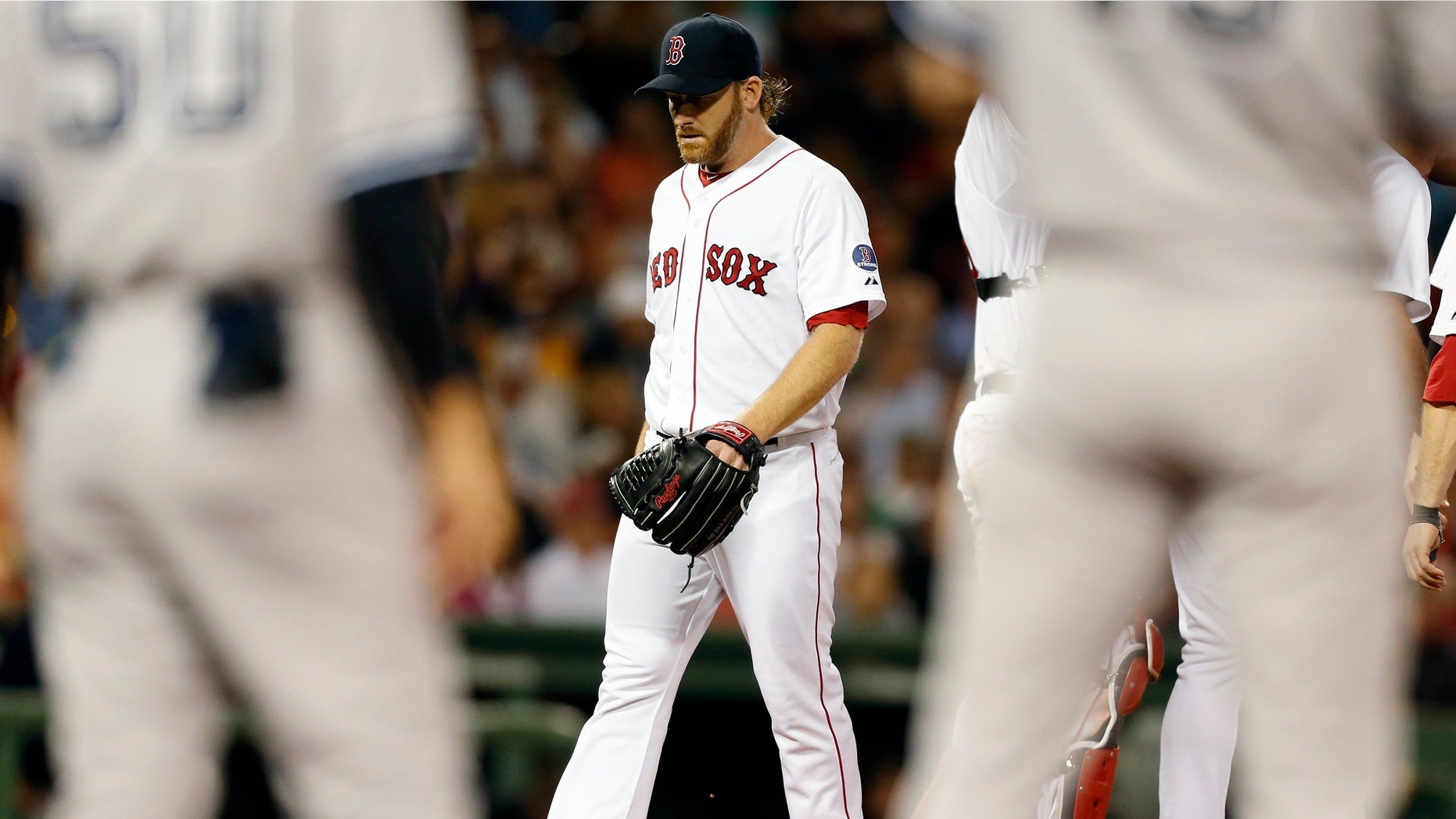 Boston pitcher Ryan Dempster, who hit Yankees player Alex Rodriguez, was suspended five games by Major League Baseball.  He was also fined an undisclosed amount.
Yankees manager Joe Girardi insists it will be "open season" on Alex Rodriguez if Major League Baseball failed to suspend the Red Sox's Dempster for hitting the star slugger with a pitch.
"That baseball is a weapon. It's not a tennis ball. ... It's a weapon, and it can do a lot of damage to someone's life," Girardi said Tuesday before the Yankees played a doubleheader against Toronto.
"And that's why I was so upset about it. You can express your opinion and be upset with someone, but you just can't start throwing baseballs at people. I mean, it's scary."
Dempster threw one pitch behind A-Rod's knees and two more inside in the second inning at Fenway Park on Sunday. Then his 3-0 pitch struck Rodriguez's left elbow pad and ricocheted off his back.
Girardi sprinted onto the field, screaming at plate umpire Brian O'Nora for not ejecting the pitcher. Girardi was tossed as the benches and bullpens emptied, and Rodriguez homered off Dempster to spark a sixth-inning rally that lifted New York to a 9-6 win.
Girardi said his profane rant probably was the angriest he's been on a ball field.
Rodriguez was suspended for 211 games on Aug. 5 for violating baseball's drug and labor agreements but is playing while he appeals. Red Sox pitcher John Lackey criticized the rules last week for allowing A-Rod to play.
MLB is expected to decide Tuesday or Wednesday on any discipline. Girardi said if Dempster isn't punished, it makes Rodriguez "open season for people, and that can't happen. It's not fair. If a player is suspended for throwing at someone, they're going to get their appeal. Are we just going to throw that out, too?"
Dempster maintained he was just pitching inside and wasn't trying to hit Rodriguez.
New York didn't retaliate Sunday. Girardi wouldn't say whether there is a need to respond when the teams next meet, at Yankee Stadium on Sept. 5.
Girardi said "protecting your own" in baseball has gone on for "for a long time. And unfortunately you're part of those situations sometimes, but that's part of the game."
The manager also discussed the matter with his 6-year-old son, Dante.
"Part of pitching is pitching inside, that's all part of it," he recalled saying. "But I don't ever want you to hit anyone on purpose."
Based on reporting by The Associated Press.
Follow us on twitter.com/foxnewslatino
Like us at facebook.com/foxnewslatino