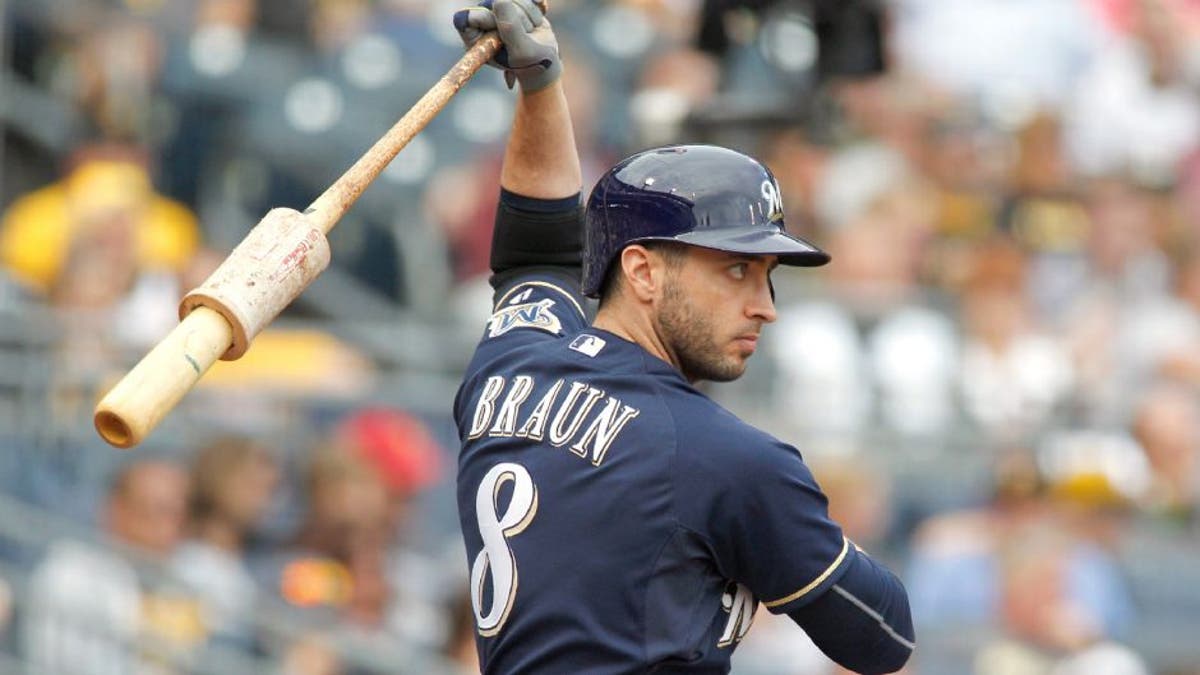 Milwaukee Brewers outfielder Ryan Braun is playing catch-up as he prepares for spring training.
The 32-year-old right fielder tells the Milwaukee Journal-Sentinel that he has gotten a late start to his offseason training after undergoing surgery on his lower back to repair a herniated disc in October.
"I just got cleared to do rotational exercises about two weeks ago, so [I] just started swinging a bat literally this last week, but so far so good," Braun said, via the Journal-Sentinel. "I usually don't start hitting until January, so I'm literally a couple weeks behind where I'd usually be. But overall I'm definitely encouraged by where I'm at."
Braun's surgery came on the heels of his best season since serving his PED-related suspension in 2013, as he hit 25 home runs with 84 RBI, 24 stolen bases, and a .285/.356/.498 split in 2015.
While he doesn't anticipate to have fully recovered from the surgery by the beginning of spring training, the six-time All-Star outfielder expects to be at full strength by opening day.
"I think it will kind of be a gradual process to work my way back to 100 percent," Braun said. "But I feel pretty good. I don't foresee any reason that [I] wouldn't be [ready by opening day] but until I get out there and start doing things at full speed, it's hard to say."
The Brewers team Braun will join in spring training this year will be drastically different from last year's, devoid of top talent such as Aramis Ramirez, Carlos Gomez, and Jean Segura.
As Milwaukee continues to execute its full-fledged rebuilding effort, there remains a possibility that Braun could be traded as well -- a prospect he's well aware of but doesn't mull over.
"I don't worry about things that are out of my control," said Braun. "You stay focused on the things you can control. If any of us start worrying about things that are out of our control it just distracts from what we are trying to accomplish."