Russian hockey player scores awesome lacrosse-style goal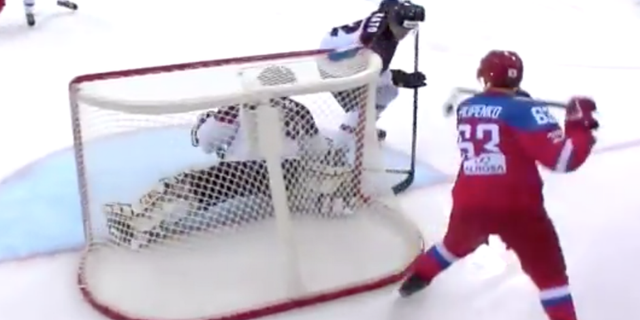 Russia mopped the ice with Japan in the quarterfinal round of the Winter Universiade tournament, and they also scored some serious style points in the process.
With a five-goal lead in the final minutes of the game, 20-year old right winger Kirill Pilipenko scored one of those lacrosse-style goals that was popularized by Michigan's Mike Legg back in the day.
That's one way to throw some salt in the wound, Russia.