Royals turn to Hammel seeking end to eight-game skid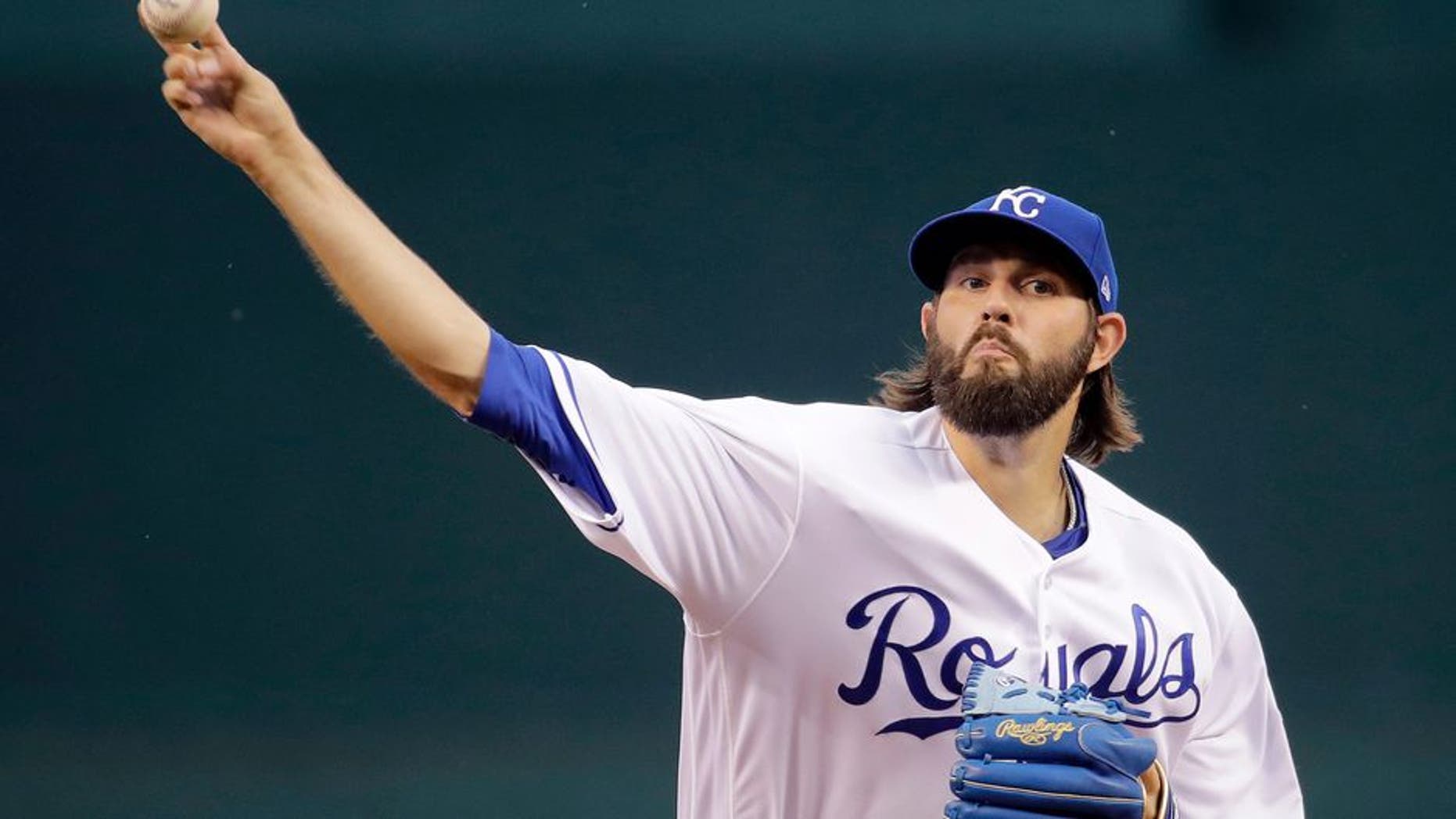 After a seven-game, seven-loss trip to Texas and Chicago, the Royals thought returning home would reverse their woes.That playing in Kauffman Stadium would be an elixir.
It was not Friday night as they opened a 10-game homestand with a 6-4 loss to the Minnesota Twins, who rallied with a four-run eighth.
The series continues Saturday night with the Twins starting right-hander Phil Hughes. The Royals will counter with right-hander Jason Hammel.
The Royals' puny offense showed some life in the homestand opener with four runs and eight hits, including Brandon Moss and Salvador Perez home runs. The Royals had scored two runs or less in nine of their previous 10 games.
"Right now, we're just not getting it done (offensively)," Royals manager Ned Yost said. "You can come up with all the excuses that you want to come up and it's a matter of going out and getting some hits, getting some runs on the board and taking it from there."
Twins manager Paul Molitor is excited about the bat of 23-year-old third baseman Miguel Sano, who hit an opposite-field, two-run homer and a two-run double off the top of the wall.
"He was a huge part of our offense tonight with the two big swings he had," Molitor said. "When Miggy is going good, he's going to hit the ball to left, right, center. That's a good sign when he hits one (out) to the opposite field like that."
Sano has seven hits in his last 11 at-bats, raising his average to .297 with six home runs and 20 RBIs, all team highs. He started the season 14-for-62 (.226) for 19 games.
Another hot Twins bat the Royals will try to slow down is Eddie Rosario, who extended his hitting streak to a career-high 10 games with two singles.
The Royals have few warm bats, much less hot. They are hitting .205 with a .268 on-base percentage. The Royals have struck out 178 times. Only two Kansas City regulars are hitting above .247.
Hughes is 7-5 with a 4.91 ERA in 14 outings, 13 of them starts, against the Royals. He is 4-3 with a 5.49 ERA in seven career starts at Kansas City. He last faced them June 8, 2015.
Eric Hosmer has a .303 batting average, 10-for-33 with four RBIs, against Hughes.
Hammel, a 15-game winner last season for the Chicago Cubs, is winless in his first four Royals starts. He has 19 April victories, the most of any month. The last time he failed to win in April was 2010 while with the Baltimore Orioles.
Hammel is 2-1 with a 3.98 ERA all-time against the Twins.
While Hammel has not permitted a first-inning run, he has a 6.75 ERA after the first. Hammel did not make it out of the fourth inning in his Sunday start at Texas when he hit two Rangers and walked two in the fourth.
The two clubs may have a hard time getting this one in, however, with the weather forecast calling for 100 percent chance of rain Saturday.