Royals recall Merrifield from Omaha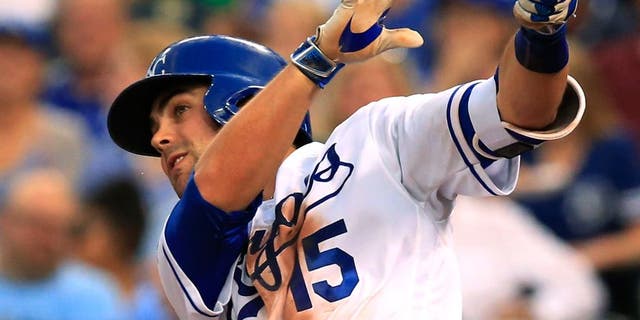 A bit of a surprise when he failed to makethe Royals' season-opening roster, Whit Merrifield is back with the club.
The Royals recalled the jack-of-all-trades from Triple-A Omaha, taking the roster spot vacated when Kansas City optioned reliever Jakob Junis back to Omaha on Sunday.
Merrifield spent much of last season with Kansas City, batting .283 in 311 at-bats over 81 games, so some eyebrows were raised when he started the season in Omaha while Terrance Gore made the big-league roster.
With the starting rotation finding its groove, the need for an extra arm in the bullpen has lessened, prompting the move with Junis. (Gore had previously been assigned to Double-A Northwest Arkansas.) And though the club has been winning lately, it still isn't scoring a lot of runs.
Merrifield figures to help on that front. In nine games with Omaha he hit .412 with three homers and nine RBIs in 34 at-bats.
Merrifield, 28, is expected to be in the Royals' starting lineup Tuesday night against the Giants.