Royals' Mondesi first to make MLB debut in World Series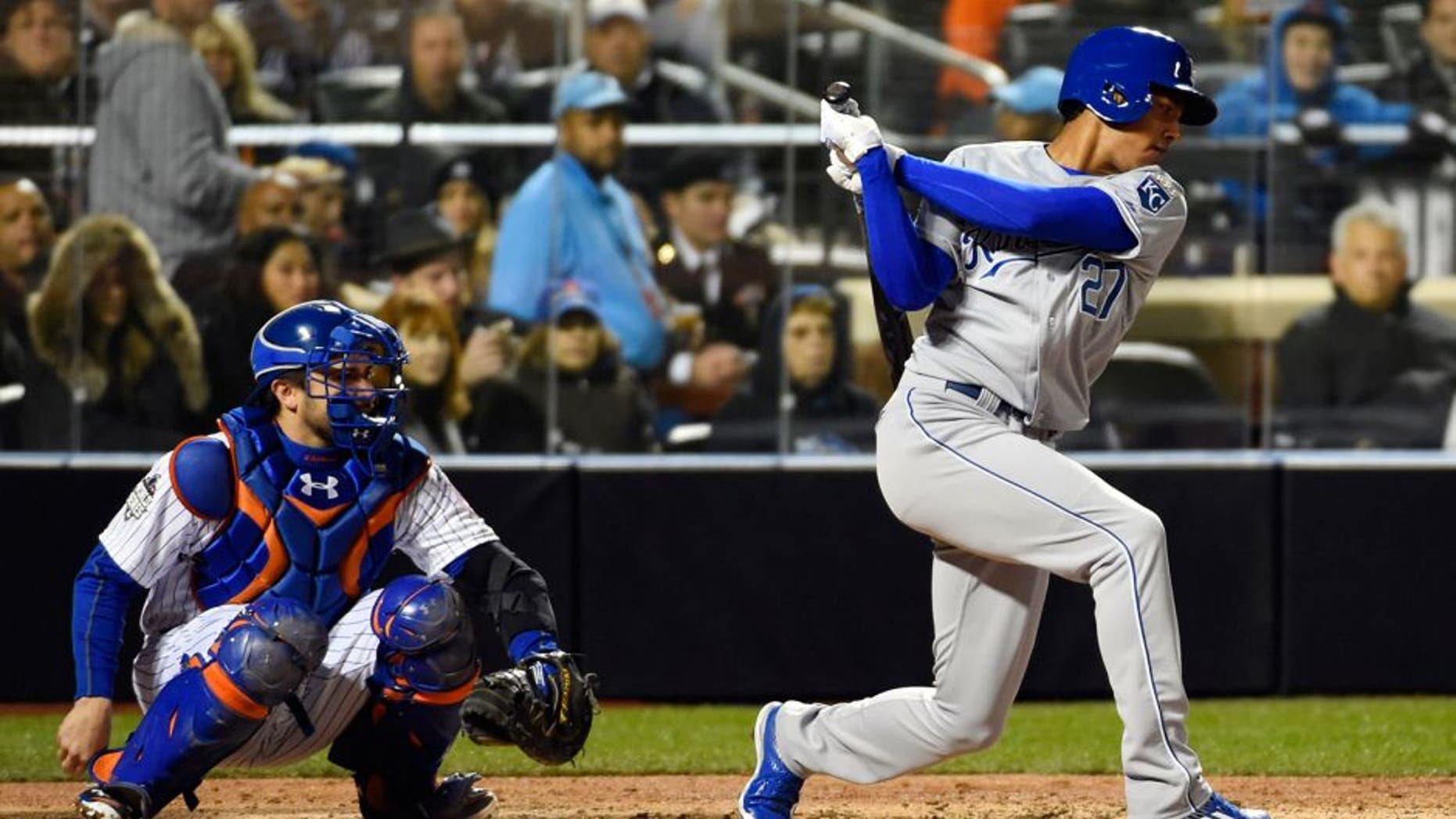 Raul Mondesi Jr. is the first player to make his MLB debut in the World Series. Robert Deutsch USA TODAY Sports
In Game 3 of the World Series, Kansas City Royals infielder Raul Mondesi pinch-hit for pitcher Danny Duffy in the fifth inning.
While that looks pretty unassuming in the box score, the 20-year-old Mondesi was making his MLB debut -- in the World Series.
Not surprisingly, he became the first player to accomplish the feat:
Mondesi, of course, is the son of the 13-year major-league veteran Raul Mondesi.
This is only the third game for which Mondesi has been active -- he was added to the World Series roster despite not appearing on the roster for the regular season, NLDS or NLCS.
The switch hitter received a warm welcome to the big leagues with a 97-mph fastball from Noah Syndergaard before striking out on a 1-2 fastball.
Regardless of the result, Mondesi is the first and only player to say he made his MLB debut in the Fall Classic.
MORE MLB: Want stories delivered to you? Sign up for our MLB newsletters.
!function (d,s,id){var js,fjs=d.getElementsByTagName(s)[0],p=/^http:/.test(d.location)?'http':'https';if(!d.getElementById(id)){js=d.createElement(s);js.id=id;js.src=p+"://widgets.thecrowdsline.com/embed?";fjs.parentNode.insertBefore(js,fjs);}}(document,"script","tcl-wjs");