Roush Fenway Racing, Ryan Reed extend deal with Lilly Diabetes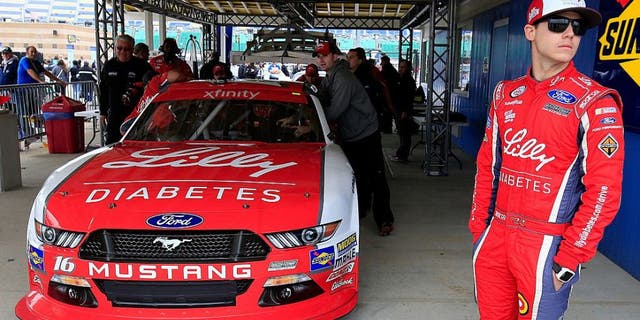 Roush Fenway Racing announced Friday that they signed a multi-year deal to keep Ryan Reed behind the wheel of the No. 16 Ford in the XFINITY Series with Lilly Diabetes remaining as the sponsor.
In 2011, Reed was told that he'd likely never race again after being diagnosed with Type 1 diabetes. He qualified for the inaugural XFINITY Chase this season and recorded his first victory in the series at Daytona last year.
"We are very excited to continue our program with Lilly Diabetes," Reed said. "Not only to continue to drive the No. 16, but more importantly, the opportunity to encourage and educate people who are living with diabetes and those who care for them."
Reed will make his debut in the Sprint Cup Series at Talladega Superspeedway on Sunday in the No. 99 Ford for Roush Fenway Racing.
The Bakersfield, California native monitors his diabetes during the race by wearing a wireless glucose monitoring system that provides real-time data and communication with his medical team in California.
Lilly has been on the leading edge with innovations for people dealing with diabetes for years since introducing the first commercialized insulin in 1923.
"Through sharing his diabetes story with NASCAR fans throughout the country over the past three years, Ryan has inspired thousands of people affected by diabetes to live healthier lives and take an active role in managing their health. Lilly Diabetes is proud to renew our sponsorship so together we can continue to make a difference in people's lives," said Mike Mason, vice president, U.S., Lilly Diabetes.