Rousey backs 'Twitter pal' Jones as Ohio State's starting QB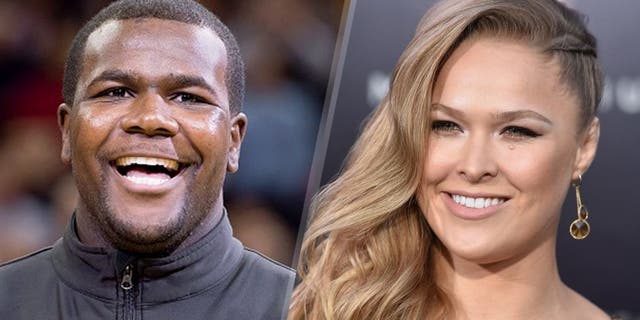 UFC women's bantamweight champion Ronda Rousey already knew she had a big fan in Ohio State quarterback Cardale Jones after he sent a slew of tweets in her direction over the summer expressing his crush on her.
Rousey eventually responded and said Jones was "very sweet" for saying such nice things about her on Twitter. (See video below)
Well now the Buckeye QB can celebrate knowing that Rousey has his back as well after she was asked about his position on the Ohio State depth chart to start the college football season.
Rousey dropped a one liner to Ohio State coach Urban Meyer via ESPN letting him know that if she was making the call, Jones would be the man under center when the reigning and defending national champions took the field on Monday night at Virginia Tech.
"If I was the coach at Ohio State, I would pick Cardale Jones as the starting quarterback," Rousey said. "Just saying."
It's uncertain if Meyer paid attention to Rousey's advice, but he did start Jones as Ohio State took the field in Blacksburg, Va.
Rousey might want to check her Twitter after the game because Jones will almost certainly send her a thank you message.