Rosenthal: Marlins tried to acquire Chapman before trade to Yankees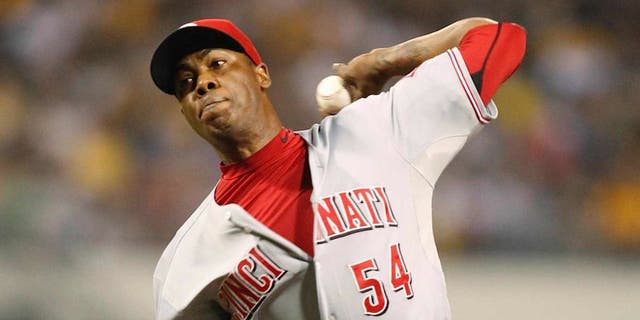 Before dealing closer Aroldis Chapman to the New York Yankees, the Cincinnati Reds were discussing trades with four teams.
According to FOX Sports insider Ken Rosenthal, one of those teams was the Miami Marlins:
The Marlins are somewhat surprising, considering their record in 2015 (71-91), but as the Astros, Cubs and Royals have shown, it's possible to make a quick turnaround in today's game.
Chapman was ultimately dealt to the Yankees for four prospects, giving them the most dominant bullpen in the game.
The Cuban left-hander went 4-4 with a 1.63 ERA, saving 33 games while striking out 116 in 66 1/3 innings.