Rose ditches mask in second half, plays well in win over Cippers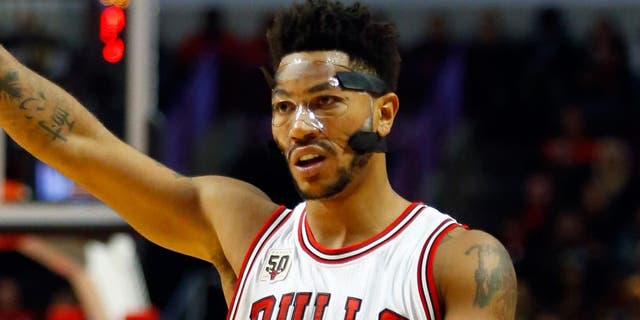 The Bulls won a close one over the Clippers on Thursday, and the fourth quarter scoring from Derrick Rose was one of the big reasons why.
Rose has struggled with his shooting all season long, after suffering an orbital bone fracture that required him to wear a mask once he returned from the injury. He left it in the locker room for the second half, however, and played much better without it.
It'll be interesting to see if Rose decides to go back to wearing it on Saturday against the Pelicans. There's the protection aspect, of course, and injuries are always on everyone's mind where Rose is concerned. But if he can manage to return to form without it, that could be a huge development for a Bulls team which has ranked just 29th in offensive efficiency during the first part of the season.