Rosberg takes aims at Mercedes teammate Hamilton to break his run of 3 wins in a row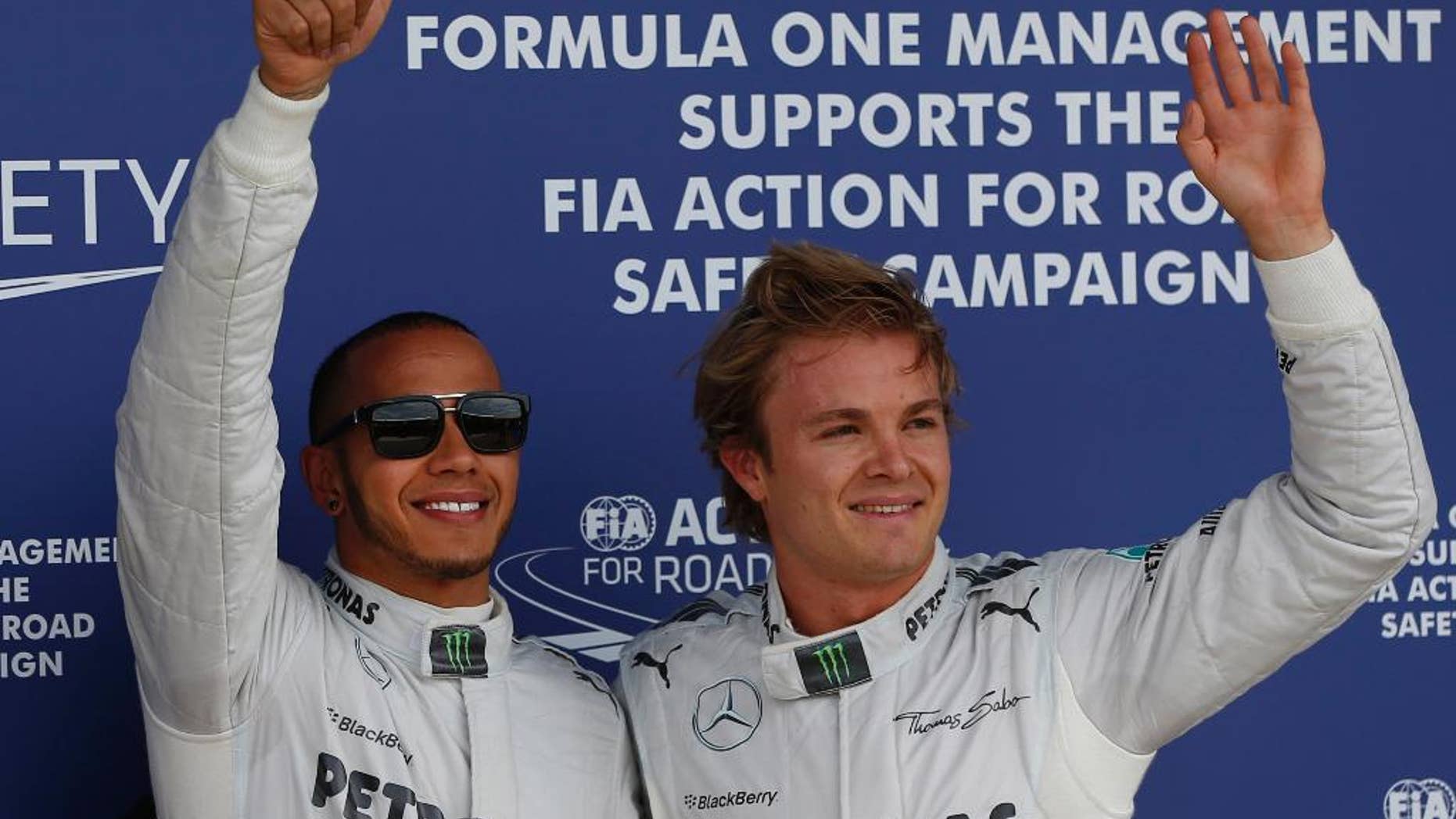 MONTMELO, Spain – While Lewis Hamilton keeps an eye on Red Bull, teammate Nico Rosberg will be taking aim at his Mercedes teammate at the Spanish Grand Prix.
Rosberg leads Hamilton in the standings by four points. They have dominated Formula One with four wins in as many races heading into Sunday's event.
But Hamilton has forced Rosberg to settle for second place en route to sweeping the last three races.
Rosberg says, "The result momentum is on his side and I need to turn that around. I am here to win in Barcelona, and try and extend the lead in the championship."
Hamilton says, "Red Bull is in the back of my mind," while adding that Ferrari's Fernando Alonso has "shown pace" with his third-place finish at the last race in China.