Rockies plan to limit Jon Gray's innings, but have no 'magic number' in mind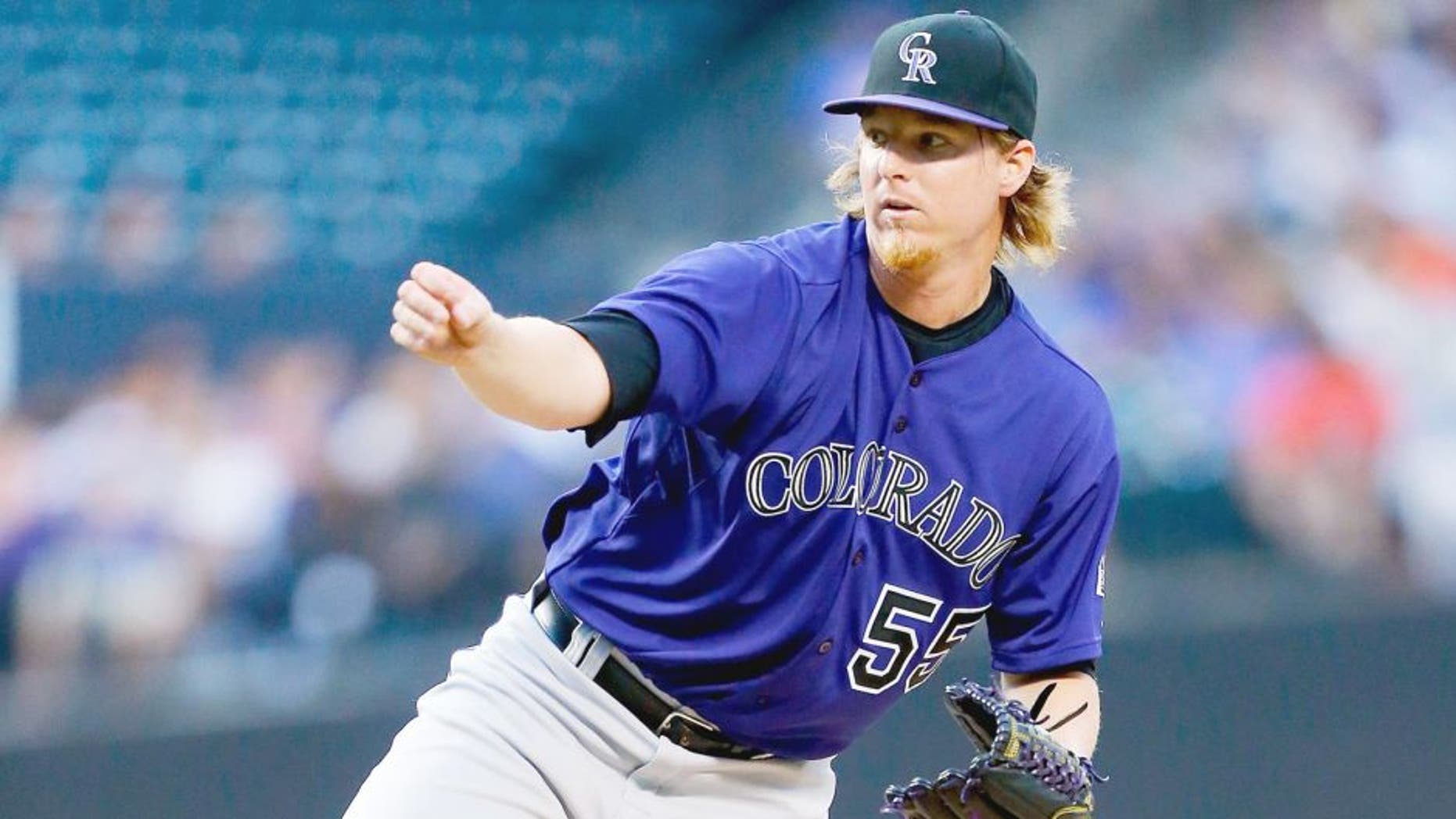 After Jon Gray put together a pair of solid performances in his first two major-league outings, the Colorado Rockies are reiterating their plan to take caution with the rookie pitcher's arm.
"We're not talking about a magic number," general manager Jeff Bridich said of limiting Gray's inning. "We're just going to be intelligent. The process started prior to him getting to the big league level. We're just going to continue to manage his workload."
The Rockies' caution approach with Gray has been apparent in his outings, as he's pitched under 80 pitches in both of his major-league starts despite only allowing a collective six hits and three earned runs over 10 innings.
"We know going in that there are parameters, so because of that, it's not like it's a decision I'm wrestling with in the dugout during the game," manager Walt Weiss said. "There's a little bit of wiggle room, but we don't lose sight of the big picture. That trumps everything else."
Although Gray only recently made his professional debut on Aug. 4, the Rockies devised a plan much earlier on how to use him this season.
"There was a plan put in place as soon as July hit for him," Bridich said. "We'll continue with that plan. We don't plan on altering it, but if we have to make alterations, we can."
(h/t MLB.com)