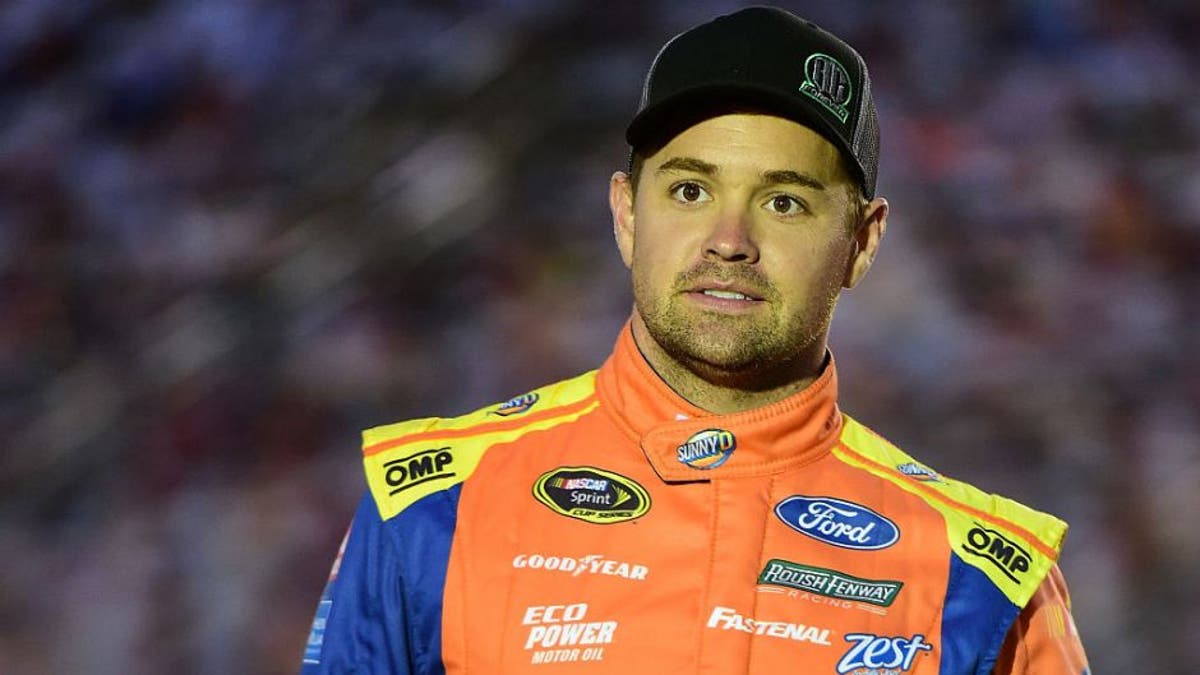 Ricky Stenhouse Jr. has made it a priority to continually honor his friend and fellow driver Bryan Clauson, who died following a crash at a dirt track race in Kansas in August.
On Friday night, Stenhouse traveled from Talladega, Alabama to Wayne City, Illinois to drive in the Jason Leffler Memorial race for the newly formed Clauson/Marshall Racing team.
In 2015, Clauson won the Jason Leffler Memorial race. Clauson made appearances in the Indianapolis 500 and raced in the NASCAR XFINITY Series but made his name racing on dirt tracks.
Stenhouse, along with Kyle Larson, honored Clauson with a helmet at Bristol Motor Speedway a few weeks after his tragic death.
The Jason Leffler Memorial race has become a yearly event to honor former NASCAR driver Jason Leffler, who died in 2013 when he was in a crash at a dirt track in New Jersey.
A portion of the proceeds from the event benefits the Charlie Dean Leffler Discretionary Trust, which is set up to help the needs of Leffler's son, Charlie.