Ricardo Liborio: Robbie Lawler's maturity & smarts keep him battle ready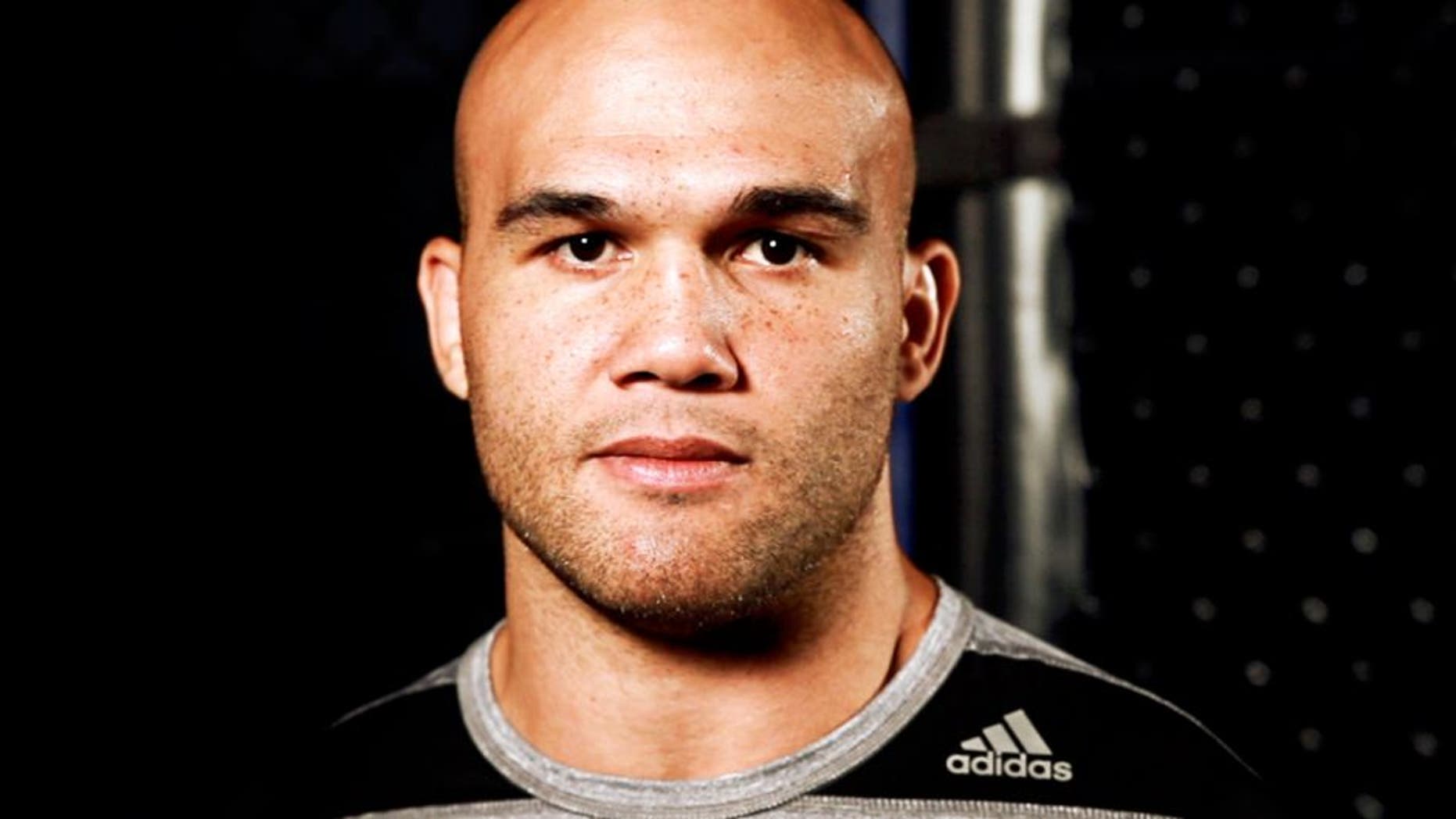 Welterweight world champion Robbie Lawler has kept one of the most hectic fighting schedules in elite MMA, in recent years. His UFC 195 title defense against Carlos Condit, Saturday, will be the champ's third fight in the past 13 months, and comes just about five months after his brutal war against Rory MacDonald.
In 2014, Lawler fought four times, including an astounding three times between March and July. The American Top Team (ATT) fighter told us that fighting as often as he has hasn't always been his idea, but that he's learned to adjust and make the most of what little recovery time he gets.
His team's head and co-founder, Ricardo Liborio told FOX Sports that Lawler's extraordinary ability to stay fight-ready starts with his mind.
"The first thing I think about Robbie is that he's an extremely mature fighter," the Brazilian legend told us.
"He doesn't get overwhelemed with the stage. Some fighters get very emotional, and so they get very drained with every fight. Robbie does not. Robbie is always doing his conditioning, he's always training. Not always sparring, but always training, and training smart. He's a very smart guy, so he doesn't get hurt very often.
"He knows that there's a time to spar, but when he does, he knows how to spar carefully and to choose training partners well. Some guys go ballistic in sparring. But he drills and concentrates on his timing. He's been doing great because his whole camp is involved and keeping him healthy."
According to Liborio, Lawler's smarts extend to his life outside the gym and ring. Lawler is trying to take as many big-money fights as he can while he's in demand, and staying frugal with his cash.
"He knows that he has a small window to make real money, and he's very smart with his money, very frugal," he continued.
"He's doing the right things, not buying watches, and fancy cars. He learned so much coming up from guys like Matt Hughes, Pat Miletich and Tim Sylvia. He knows that you're not going to keep making this kind of money forever, so he's taking all the opportunities he can. The company sees the value of Robbie. They see that just about every fight of his can be considered the fight of the year. His last fight, against Rory MacDonald, was the fight of 2015. It was crazy. But as much as he can get hurt in fights, he is not getting hurt in camps or before his fights. This guy could be a Navy SEAL."
Lawler and his team insist that he's healthy heading into his main event, Saturday. Additionally, Liborio believes that Lawler's skills match up nicely against Condit.
"I haven't been involved much with Robbie's camp this time but he has amazing coaches and training partners and I think we have a good chance of preventing everything in this fight," he said.
"The guys did a great job preparing Robbie for what Condit has. And, Condit has a lot. He has slick submissions on the ground, especially from the bottom. In my personal opinion, I think this will be a battle of stand-up and at one point it is going to go to the ground. I don't believe Condit has the ability to take Robbie down unless it is some unknown takedown. Robbie has fought some really high-level wrestlers and they were not that successful at taking him down. Even when they did put him down, he was pretty good at getting up."
If anyone ends up on top after a takedown, Liborio bets it will be Lawler. With that said, he does concede that Condit poses a threat off of his back.
"So, Robbie being on the bottom isn't what concerns me. Robbie on top, could have some danger. Condit is good with sweeps and submissions off of his back," he admitted.
Luckily for Lawler, his team happens to have a wealth of lanky expert grapplers who have been able to prepare him for the likes of Condit."We have had great people to work with who are grappling-oriented," he ended.
"Guys like Cole Miller, Micah Miller and Steve Montgomery. These guys are sick on the ground and they can mimic Condit and have his same body style."