Rex Ryan took a veiled shot at Jim Irsay over Andrew Luck sitting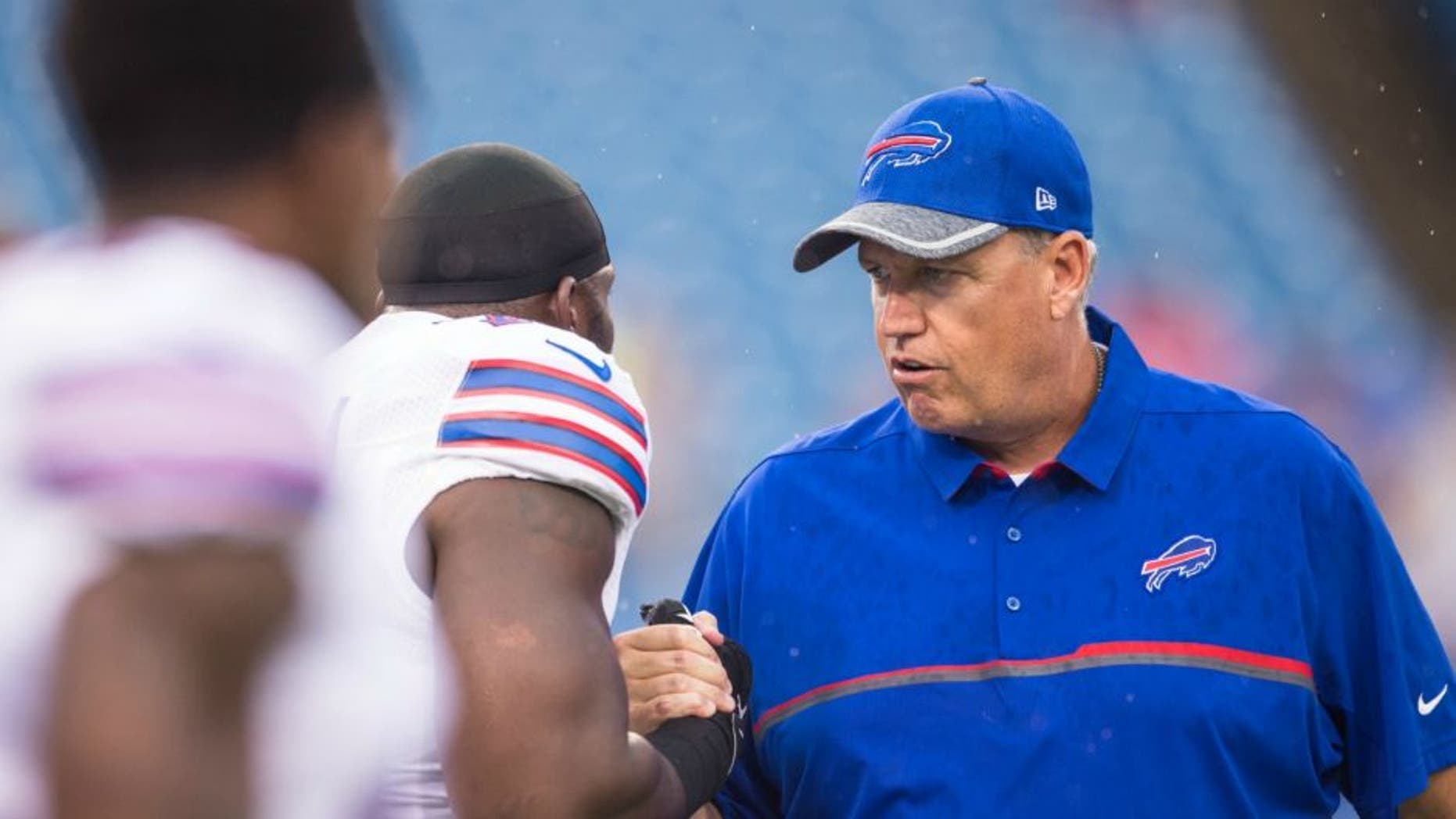 Andrew Luck was all set to start the Hall of Fame Game last week, before an unplayable field led to a cancellation.
So it came as a bit of a surprise when the Indianapolis Colts QB was held out of Saturday's game against the Buffalo Bills, a 19-18 Colts win.
Indianapolis owner Jim Irsay tweeted an explanation to fans, hinting that Luck as being held out for safety reasons because Bills coach Rex Ryan was too aggressive on defense in the preseason.
Ryan took exception to that notion after the game.
"Take a look at the tapes and see how many times we blitzed," Ryan told reporters.
"I can tell you one thing, (Colts coach) Chuck Pagano's a good friend of mine, a legitimate good friend of mine. I have way more respect for him than I do others."
Pagano said the decision to bench Luck was his (and had a little fun with it).
"It's one of the benefits that you get when you're the head coach. You get to decide who plays and who doesn't play," a smiling Pagano said afterward.