Rex Ryan shares his thoughts on possibly doing 'Hard Knocks' again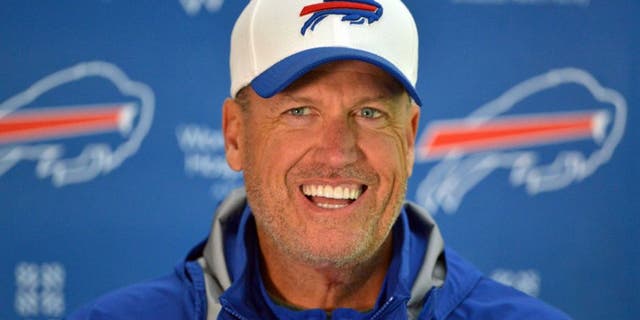 Rex Ryan has put on quite the show in Buffalo during his first year as the head coach of the Bills. He's brought in guys like Ed Reed and his brother Rob Ryan to fill out his coaching staff, as well as the first full-time female coach in league history.
On the field, his team hasn't experienced much success. They finished the season at 8-8 -- one game worse than they were in 2014. There's no shortage of headline-grabbing nuggets coming out of Buffalo, and the Bills could be an ideal candidate for HBO's "Hard Knocks" this offseason.
In fact, they could be forced to appear on the show after meeting all of the necessary requirements.
Ryan has been in the spotlight of "Hard Knocks" before when he and the New York Jets were on the show back in 2010 in what was one of the most popular editions of the series ... ever.
This time around, Ryan won't be thrilled if he's forced to face the cameras once again. He was asked about whether or not he'd be interested in doing it this offseason, to which he responded by saying:
There's no doubt that the Bills would make great TV with the personalities they have both on the field and off it. However, it's seen as a distraction by many with cameras and crew hanging around the team facilities day and night.
Unfortunately for Ryan, it may not be up to him to decide.