Rex Ryan 'hoping' Bills RB LeSean McCoy is available Week 1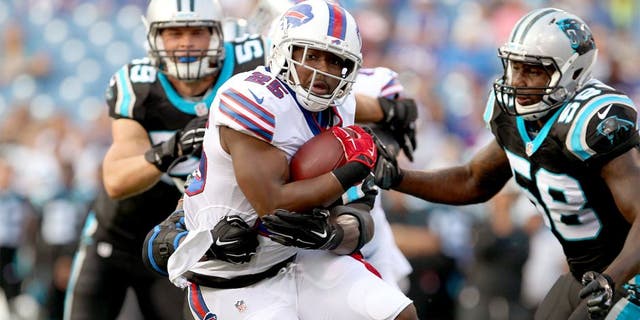 The NFL preseason is in the past as teams are looking ahead to Week 1. For the Buffalo Bills, a handful of injuries on offense loom large before the regular season gets underway.
One of those players is LeSean McCoy, who's been dealing with a hamstring injury for several weeks. The Bills haven't made it clear whether or not McCoy will be on the field for Week 1, but they remain optimistic.
On Friday, Rex Ryan gave a small update on McCoy's status, although it's nothing we haven't heard from the head coach before.
An earlier report claims that a team source is concerned about McCoy's health and can't say for sure that he'll be ready for the season opener. And if he is able to start the first game, he likely won't be fully healthy, which is another concern for the Bills.
(h/t Buffalo Bills)