Results from Practice 2 at Kansas as Keselowski leads the way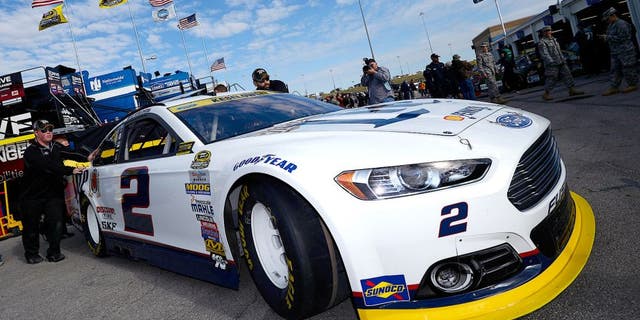 After winning the pole on Friday at Kansas Speedway, Brad Keselowski was still the fastest driver on Saturday morning.
The Team Penske driver paced the first of two practices scheduled for Saturday at the 1.5-mile track with a lap of 189.960 mph in his No. 2 Ford.
Fellow Chase drivers Matt Kenseth and Joey Logano were second and third fastest, respectively, in the second of three practices held this weekend in preparation for Sunday's Hollywood Casino 400.
Non-Chasers Ryan Blaney and Brian Scott completed the top five.
Chase driver Martin Truex Jr. and non-Chaser Greg Biffle clocked in sixth and seventh, respectively, as Chase drivers Denny Hamlin, Kevin Harvick and Ryan Newman filled out the rest of the top 10.
Here's how the other Chase drivers stacked up: Kurt Busch (16th), Dale Earnhardt Jr. (17th), Kyle Busch (20th), Carl Edwards (22nd), Jeff Gordon (28th).
With one race down and two to go in the Chase Contender Round, Earnhardt, Kenseth, Kyle Busch and Newman are the four drivers on the wrong side of the cutoff for advancing to the next round.
Logano, winner of last weekend's race at Charlotte, is the only driver to already lock up a berth in the next round, which will consist of just eight drivers.
For full results from this weekend's second Sprint Cup practice for the Hollywood Casino 400 Chase race at Kansas Speedway, click here.
These results are for the second overall practice of the weekend, but the first of two Saturday practices for Sunday's race. The second Saturday practice --- and third and final overall -- will begin at 3:30 p.m. ET.